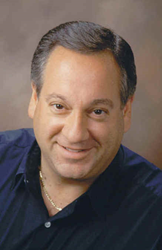 Workplace-as-a-Service is an innovative solution for business, says Technology Industry Analyst Jeff Kagan
Atlanta, GA (PRWEB) March 22, 2015
Enterprise Connect Orlando, which is produced by UBM Tech announced the Sprint Workplace-as-a-Service is the winner of the Best of Enterprise Connect Award, on March 18.
A panel of industry experts recognizes the potential of the newly launched Sprint Business Solution with the first place award.
Industry analyst Jeff Kagan says congratulations to Sprint on winning this award for their new Workplace-as-a-Service.
Sprint has been recognized as the company who has made the most significant technological advancements in enterprise communications and collaboration.
The Sprint Workplace-as-a-Service is a new integrated and fully managed communications and IT service.
"This is another step in the right direction for Sprint going forward. This should help them both solidify and increase their business to business service growth," says Telecom Analyst Kagan.
Best of Enterprise Connect judges considered 40 competitive entries, then created a short list of six finalists, then named Sprint Business as the winner.
Sprint says Workplace-as-a-Service includes the core wireless and wireline elements necessary to run a business including:

Wide Area Network (WAN) Connectivity over Sprint's secure and reliable IP/MPLS service
Enterprise-grade managed Wi-Fi
Enterprise grade voice
SIP trunking
Local and domestic long-distance voice2
Audio/Video conferencing
Online collaboration
Instant messaging and presence
Mobile device management across all carriers, plus Bring Your Own Device support for laptops, tablets and smartphones
Optional, Sprint wireless plans for smartphones and tablets
Workplace-as-a-Service is part of Sprint's OfficeFuelTM approach for making IT and communications enablement simple and flexible. Learn more at sprint.com/workplace.
About Jeff Kagan
Jeff Kagan is an industry analyst, consultant, columnist, author, keynote speaker and futurist.
To schedule a paid briefing of your company, products and services to Jeff Kagan, please contact him by email or phone.
Kagan shares his opinion and views on companies, technologies and competition. He has done this over the last 25 years. He offers comment to reporters on the stories they are working on. He writes weekly columns. He writes daily press releases. He give speeches at industry meetings and conferences.
Kagan's goal is to help you better understand our changing industry. To see where we have come from, where we are today, where we will be tomorrow and why.
As a consultant he shares his opinions with clients on the changing industry, trends and competition.
He follows wireless, telecom, Internet, cable television, IPTV, Mobile Pay, Cloud, Internet of Things or IoT, M2M and more.
Kagan has been called Technology Analyst, Tech Analyst, Wireless Analyst, Cloud Analyst, Smartphone Analyst, Telecom Analyst, Telecom Industry Analyst and Principal Analyst.
He is known as a key influencer and influence marketing.
His speeches are on topics including The Future of Wireless and Telecom, State of the Industry, challenges and opportunities, changing technology, competition, services, winners and losers, why and what we can expect going forward.
Reporters: Jeff Kagan sends comments by email to reporters and the media. If you would like to be added to this email list please send request by email.
Press Releases: You can keep up with Kagan press releases by clicking the orange Subscribe icon on the top right of this PRweb.com page.
Analyst Briefing: Companies and clients contact Jeff Kagan to discuss setting up an "analyst briefing" or to explore becoming a consulting client so Kagan can follow you more closely.
Contact: Jeff Kagan by email at jeff(at)jeffKAGAN(dot)com or by phone at 770-579-5810.
Visit his website: at jeffKAGAN.com to learn more.
Twitter: Follow him at @jeffkagan