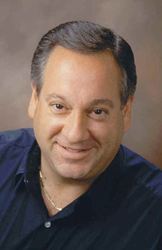 "Tablets like the Apple iPad, Google Nexus and Samsung Galaxy are reportedly crashing. If this is the typical course of the Wave, what's next?" says technology industry analyst Jeff Kagan.
Atlanta, GA (PRWEB) August 05, 2014
Read column on Equities.com from Industry analyst Jeff Kagan called If Tablet Sales Are Crashing, What's the Next Growth Wave?
"Tablets are brand new. Sales started just a few short years ago. It all started with the Apple iPad and was quickly followed by assorted others like Google Nexus and Samsung Galaxy with Android," says wireless analyst Jeff Kagan.
"Now Best Buy says tablet sales are crashing. Not slowing down, but crashing," says technology analyst Kagan.
"Slowing tablet sales should not be a surprise. Every technology rides its own growth wave, and no wave grows forever. It grows, crests then falls. Some waves last many years, others just a few. Will tablets start growing once again or have they seen their best days?" asks tech analyst Kagan.
"This should not be unexpected. This is the nature of business. Every technology rides its own wave up then down again. The question we should be asking now is what's next? So what's the next wave?" says principal analyst Kagan.
This is an important question for investors, workers, partners and the entire tech industry.
Read Jeff Kagan's column today.
About Jeff Kagan
Jeff Kagan is an industry analyst, consultant, columnist, author, speaker and futurist. He shares his opinion in many ways over 25 years. Helping to understand our changing world, technology, industry and competition.
He is regularly quoted by the media. He offers comment to reporters and journalists on wireless, telecom, Internet, cable television, IPTV and other tech news stories.
Kagan is known as a technology analyst, tech analyst, wireless analyst, smartphone analyst, telecom analyst, telecom industry analyst and principal analyst.
Reporters: Jeff Kagan sends comments by email to reporters and the media. If you would like to be added to this email list please send request by email.
Companies and Clients: Contact Jeff Kagan to discuss briefing him or becoming a consulting client.
Contact Jeff Kagan by email at jeff(at)jeffKAGAN(dot)com or by phone at 770-579-5810.
Visit his website at jeffKAGAN.com to learn more.
Full Disclosure: Jeff Kagan is an independent industry analyst. He offers comment to the media on breaking news, announcements, technologies and the changing marketplace. He also writes columns and press releases offering comment, and is an author and speaker. He also works on a consulting basis sharing his opinion.
Twitter: Follow him at @jeffkagan