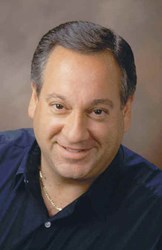 Technology Industry Analyst Jeff Kagan is available to speak with reporters, or may be quoted through this release.
Atlanta, GA (PRWEB) October 25, 2013
A Reuters article on Oct. 24 discussed T-Mobile strategy, and how if successful it could eat into the business of AT&T and Verizon.
Tech analyst Jeff Kagan offers comment.
"While I am very happy to see T-Mobile finally starting to plant themselves on the growth track once again, the fact is at this point they are too small to matter. Remember, today AT&T and Verizon have roughly 70 percent of the market. Sprint and T-Mobile have been losing business for years." Says wireless analyst Jeff Kagan.
"T-Mobile fell off the growth path years ago when the smartphone revolution took hold and Apple iPhone and Google Android really became hot. T-Mobile didn't see how the industry was moving toward smartphones and fell behind. Now they seem to be getting their second wind. However it is important to recognize that T-Mobile is still the smallest of the big four. I hope they continue to get stronger, but they still have a long way to go." Says analyst Kagan.
"You have to take your hat off to T-Mobile because over the last year they have positioned themselves well. They are trying to reinvent themselves with things like lower costs and pre-paid services. Larger competitors don't have to discount. Smaller competitors have to discount in order to get the attention of consumers." Says Kagan.
"T-Mobile has been moving into the pre-paid world and changing the way their customers think about wireless. That's good. I hope their growth continues to strengthen like it has been during the last few months. But today, I would not get all excited about how T-Mobile growth is hurting either AT&T or Verizon because at this point it simply is not." Says Kagan.
AT&T and Verizon have led the wireless industry with strong growth over many years. Now that they have already won roughly 70 percent of the market it is normal for their growth rates to slow.
"T-Mobile on the other hand has been so weak for so long that any increase in sales make their growth rate look higher. So while this is good news for T-Mobile, it is not affecting the rest of the industry at this point. Will it is the question?" Asks Kagan. "We'll have to just wait and see."
"Generally speaking T-Mobile is starting to head in the right direction. It is starting to win customers with a lower price. However like all smaller competitors who compete on price, there is often a tradeoff. Their national network does not reach as far, and their speeds are not as fast in as many places as both Verizon and AT&T." Says Kagan.
"So with all that in mind, keep it up T-Mobile. Your sudden growth is good to see. Keep those goals high and keep reaching for the stars. However, at the same time it important for customers to keep our feet firmly planted in the ground and to understand the tradeoffs." Says Kagan.
About Jeff Kagan
Jeff Kagan is a Technology Industry Analyst, consultant and columnist who is regularly quoted by the media over 25 years.
He offers comment to reporters and journalists on wireless, telecom, Internet, cable television, IPTV and other tech news stories.
Kagan is also known as a Tech Analyst, Wireless Analyst, Telecom Analyst and Principal Analyst.
Reporters: Jeff Kagan sends comments by email to reporters and the media. If you would like to be added to this email list please send request by email.
Clients: Contact Kagan to discuss becoming a client. He has worked with many companies as consulting clients.
Contact: Jeff Kagan by email at jeff(at)jeffKAGAN(dot)com or by phone at 770-579-5810.
Visit his website: at jeffKAGAN.com to learn more and for disclosures.
Twitter: @jeffkagan