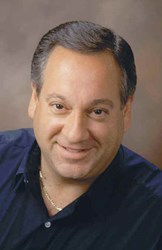 Technology Industry Analyst Jeff Kagan is available to speak with reporters, or may be quoted through this release.
Atlanta, GA (PRWEB) January 09, 2014
T-Mobile announced their new Early Termination Fee offer at CES, a week after AT&T Mobility announced theirs, according to PC Mag, Jan 8.
Technology analyst Jeff Kagan offers comment.
"Based on what I see so far, I expect to see T-Mobile continue to grow. Paying the early termination fees to win customers seems to be a growing trend in the wireless industry. Last week AT&T Mobility announced their plan. Then yesterday T-Mobile announced their plan. If successful, I would expect to see other carriers jumping into this space as well," says Tech analyst Jeff Kagan.
"I think both T-Mobile and AT&T will be successful with this new option. It's all about winning and keeping the customer. Certain customers prefer certain carriers. So customers who prefer AT&T will find that this offer makes that switch easier. Same with customers who prefer T-Mobile," says wireless analyst Kagan.
"Remember, AT&T and Verizon are the two largest companies in the wireless industry. They account for roughly 70 percent market share. They are also in many segments outside of traditional wireless. On the other hand companies like T-Mobile and Sprint are completely wireless companies. That means they are much smaller. In the scheme of things T-Mobile is a tiny competitor compared with AT&T and Verizon," says Principal analyst Kagan.
"That's why I don't see T-Mobile having the clout to change the industry simply because they don't have the size. I think T-Mobile has been doing a great job turning themselves around. Their performance was dismal for years, but over the last few quarters they are turning themselves around. That's good. However they are of the size or scope to be a threat to the big players like AT&T or Verizon," says Kagan.
"The big question is, as T-Mobile grows and when Sprint starts to grow, will their new customers come down from AT&T and Verizon or come up from smaller players? We'll have to wait and see. Either way, wireless in 2014 will be a very interesting place to keep an eye on," says Kagan.
About Jeff Kagan
Jeff Kagan is a Technology Industry Analyst, consultant and columnist. He is regularly quoted by the media and shares his opinion in many ways over 25 years.
He offers comment to reporters and journalists on wireless, telecom, Internet, cable television, IPTV and other tech news stories.
Kagan is also known as a Tech Analyst, Wireless Analyst, Telecom Analyst and Principal Analyst.
Reporters: Jeff Kagan sends comments by email to reporters and the media. If you would like to be added to this email list please send request by email.
Clients: Contact Jeff Kagan to discuss becoming a consulting client.
Contact: Jeff Kagan by email at jeff(at)jeffKAGAN(dot)com or by phone at 770-579-5810.
Visit his website: at jeffKAGAN.com to learn more and for disclosures.
Twitter: @jeffkagan