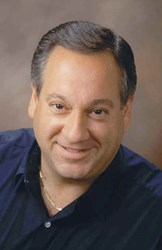 Technology Industry Analyst Jeff Kagan is available to speak with reporters, or may be quoted through this release.
Atlanta, GA (PRWEB) November 05, 2013
T-Mobile USA just reported another strong quarter, according to CNET.com, Nov 5.
Tech analyst Jeff Kagan offers comment.
"Congratulations to T-Mobile on the beginning stages of what may turn into a great comeback." Says Wireless analyst Jeff Kagan.
"If you took a look at T Mobile one year ago you would have seen a company in disarray. They were losing business and had been for years. Then they hired a new CEO named John Legere who has been busy this year turning things around." Says Principal analyst Jeff Kagan.
"Legere is brash and hard core and often has a mouth that any mother would wash out with soap, but when it comes to fixing an ailing company, he seems to hit the nail right on the head." Says Kagan.
"Legere seems to be helping T-Mobile recover from a very long and dark black hole. Can he keep it up is the next question? I hope so. Investors, customers, workers and partners all like what they see." Says Kagan.
Of course competitors don't. Where is T-Mobile winning new business from? Is it coming from companies like AT&T and Verizon, or from others like Sprint? There is still much more to learn as we watch this company punch through its recovery." Says Kagan.
"So far, so good. Keep it up. A strong fourth place competitor is always good for any industry. I think Legere has turned T-Mobile around enough to start taking them seriously as a competitor." Says Kagan.
About Jeff Kagan
Jeff Kagan is a Technology Industry Analyst, consultant and columnist. He is regularly quoted by the media over the last 25 years.
He offers comment to reporters and journalists on wireless, telecom, Internet, cable television, IPTV and other tech news stories.
Kagan is also known as a Tech Analyst, Wireless Analyst, Telecom Analyst and Principal Analyst.
Reporters: Jeff Kagan sends comments by email to reporters and the media. If you would like to be added to this email list please send request by email.
Clients: Contact Jeff Kagan to discuss becoming a consulting client.
Contact: Jeff Kagan by email at jeff(at)jeffKAGAN(dot)com or by phone at 770-579-5810.
Visit his website: at jeffKAGAN.com to learn more and for disclosures.
Twitter: @jeffkagan