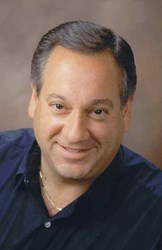 Technology Industry Analyst Jeff Kagan is available to speak with reporters, or may be quoted through this release.
Atlanta, GA (PRWEB) November 02, 2013
AT&T Mobility and Verizon Wireless have ruled the wireless marketplace in the USA for years, however both T-Mobile USA and Sprint are now attempting a serious come-back, according to Barrons, Nov. 2.
Wireless analyst Jeff Kagan offers comment.
"Whether it's a real earthquake or just a tremor both T-Mobile and Sprint are attempting a comeback of biblical proportions. I think its safe to say their improvements will improve the strength of both companies over the next few years. Whether or not it will impact AT&T, Verizon and the entire industry is the question," says Tech analyst Jeff Kagan.
"If they win business, other companies will lose business. So who will lose? That's the big question. Will they win customers trading up from smaller prepaid and postpaid carriers? Or will they win customers trading down from AT&T and Verizon in an effort to save money? Or will it be a mixture of both?" asks principal analyst Kagan.
"Lets face it, both T-Mobile and Sprint have had their share of serious problems in recent years causing many customers to jump ship. They now have real plans to shake things up both for themselves and for the entire industry. T Mobile want's to simplify and Sprint wants to introduce new services with Softbank. It will be interesting to watch. This kind of competitive threat is always a good thing for innovation," says Kagan.
"I am pleased with what I am seeing so far from both T Mobile and Sprint. However it's important to realize they are both in the very early stages of their recovery. Will they stay on track this time? Whether they impact the entire industry or just improve their own company is the real question. We'll have to wait and see. Let's see if they can make it happen," says Kagan.
About Jeff Kagan
Jeff Kagan is a Technology Industry Analyst, consultant and columnist. He is regularly quoted by the media over the last 25 years.
He offers comment to reporters and journalists on wireless, telecom, Internet, cable television, IPTV and other tech news stories.
Kagan is also known as a Tech Analyst, Wireless Analyst, Telecom Analyst and Principal Analyst.
Reporters: Jeff Kagan sends comments by email to reporters and the media. If you would like to be added to this email list please send request by email.
Clients: Contact Jeff Kagan to discuss becoming a consulting client.
Contact: Jeff Kagan by email at jeff(at)jeffKAGAN(dot)com or by phone at 770-579-5810.
Visit his website: at jeffKAGAN.com to learn more and for disclosures.
Twitter: @jeffkagan