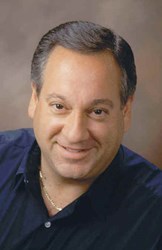 Technology Industry Analyst Jeff Kagan is available to speak with reporters, or may be quoted through this release.
Atlanta, GA (PRWEB) January 04, 2014
One of the big questions in the wireless industry today is whether T-Mobile USA will be acquired, according to Bloomberg, Dec. 27.
Technology analyst Jeff Kagan offers comment.
There have been a few companies the media has been discussing as possible acquirers of T-Mobile, like Sprint and DISH Networks. However there is recent speculation regarding the sudden success of T-Mobile and the changes at Sprint, and how that may get in the way of a merger.
"We don't yet know what the future holds for T-Mobile. In fact even T-Mobile does not know what the future holds for T-Mobile. We'll all have to watch how these things play themselves out." Says Tech analyst Jeff Kagan.
"This is not out first time to this T-Mobile rodeo." Says Principal analyst Kagan. "A few short years ago, when T-Mobile was much weaker and much less successful, AT&T Mobility tried to acquire them. That deal was denied by regulators in order to keep T-Mobile as competitor in the wireless space."
"During the last few years there have been plenty of changes. T-Mobile got a new CEO and has been making some bold moves to both improve their service and win market share. Suddenly the company now has had a two good quarters. It is still a tiny competitor, but it is growing once again." Says wireless analyst Kagan.
Now that T-Mobile has started to grow once again it is good for the wireless marketplace. "So why would regulators allow any of the big three carriers including Sprint to acquire them?" Says Kagan.
"The truth is we really don't yet know whether this deal with T-Mobile and Sprint would be approved or not." Says Kagan. "Regulators may look at Sprint and T-Mobile as two, smaller competitors and want to strengthen them by allowing them to merge. On the other hand they may look at Sprint and T-Mobile as companies who have been significantly changing during the last few quarters and preparing for their own new growth waves. If so, would they want to take one competitor off the playing field?" Asks Kagan.
"The real question is which would be the better choice for both the wireless industry and for these two companies. That's why we'll just have to keep our eyes open and see what happens next." Says Kagan.
About Jeff Kagan
Jeff Kagan is a Technology Industry Analyst, consultant and columnist. He is regularly quoted by the media and shares his opinion in many ways over 25 years.
He offers comment to reporters and journalists on wireless, telecom, Internet, cable television, IPTV and other tech news stories.
Kagan is also known as a Tech Analyst, Wireless Analyst, Telecom Analyst and Principal Analyst.
Reporters: Jeff Kagan sends comments by email to reporters and the media. If you would like to be added to this email list please send request by email.
Clients: Contact Jeff Kagan to discuss becoming a consulting client.
Contact: Jeff Kagan by email at jeff(at)jeffKAGAN(dot)com or by phone at 770-579-5810.
Visit his website: at jeffKAGAN.com to learn more and for disclosures.
Twitter: @jeffkagan