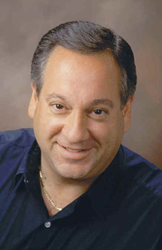 T-Mobile USA is having another uncarrier event. The big question is what will be announced, says Technology Industry Analyst Jeff Kagan.
Atlanta, GA (PRWEB) March 12, 2015
T-Mobile USA holds an 'uncarrier' event when they have news to share. The next T-Mobile USA uncarrier event is scheduled for March 18, according to FierceWireless, Mar. 9
Industry analyst Jeff Kagan offers comment.
"I was invited to this uncarrier event in New York City and there is lot's of speculation regarding what the point of this event is." Says Wireless Analyst Kagan.
"T-Mobile does a good job about keeping the content secretive until it is unveiled. However there is lot's of speculation. One of these areas of speculation is that T-Mobile will move more into the business side of the wireless space. That seems to make quite a bit of sense." Says Telecom Analyst Kagan.
A few short years ago T-Mobile was dying. Then new CEO John Legere took over and the company started to grow once again. Over the last year or two T-Mobile growth has been on the consumer side. Not the business side.
If T-Mobile announces their move into the business side of the marketplace, it could mean more growth opportunities for the company.
"This uncarrier event may be T-Mobile expanding their focus to the business side of the marketplace as well as the consumer side." Says Kagan.
Today the vast majority of business customers do business with either AT&T Mobility or Verizon Wireless.
"Going forward I expect to see both Sprint and T-Mobile expanding their presense on the business side of the fence and competing with AT&T and Verizon." Says Kagan.
"It depends how successful T-Mobile can be at marketing and convincing the business market to switch. There will have to be some real hard core reasons to convince executives to switch their massive wireless operations from one carrier to another." Says Kagan.
"I think making an impact in the business market will be a tough cookie to crack, but then again, as Sprint and T-Mobile continue to improve, I expect to see them starting to move into this segment." Says Kagan.
"How successful they will be and how quickly are still the million dollar questions. This is a tough hill to climb. But every journey starts with the first step and that first step for T-Mobile may be this upcoming uncarrier event." Says Kagan.
About Jeff Kagan
Jeff Kagan is an industry analyst, consultant, columnist, author, keynote speaker and futurist.
To schedule a paid briefing of your company, products and services to Jeff Kagan, please contact him by email or phone.
Kagan shares his opinion and views on companies, technologies and competition. He has done this over the last 25 years. He offers comment to reporters on the stories they are working on. He writes weekly columns. He writes daily press releases. He give speeches at industry meetings and conferences.
Kagan's goal is to help you better understand our changing industry. To see where we have come from, where we are today, where we will be tomorrow and why.
As a consultant he shares his opinions with clients on the changing industry, trends and competition.
He follows wireless, telecom, Internet, cable television, IPTV, Mobile Pay, Cloud, Internet of Things or IoT, M2M and more.
Kagan has been called Technology Analyst, Tech Analyst, Wireless Analyst, Cloud Analyst, Smartphone Analyst, Telecom Analyst, Telecom Industry Analyst and Principal Analyst.
He is known as a key influencer and influence marketing.
His speeches are on topics including The Future of Wireless and Telecom, State of the Industry, challenges and opportunities, changing technology, competition, services, winners and losers, why and what we can expect going forward.
Reporters: Jeff Kagan sends comments by email to reporters and the media. If you would like to be added to this email list please send request by email.
Press Releases: You can keep up with Kagan press releases by clicking the orange Subscribe icon on the top right of this PRweb.com page.
Analyst Briefing: Companies and clients contact Jeff Kagan to discuss setting up an "analyst briefing" or to explore becoming a consulting client so Kagan can follow you more closely.
Contact: Jeff Kagan by email at jeff(at)jeffKAGAN(dot)com or by phone at 770-579-5810.
Visit his website: at jeffKAGAN.com to learn more.
Twitter: Follow him at @jeffkagan