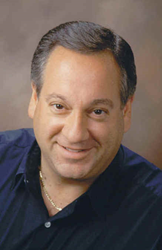 T-Mobile USA has shown customer growth over the last year. So today there is a new question for the Un-Carrier in 2015, says Technology Industry Analyst Jeff Kagan
Atlanta, GA (PRWEB) January 09, 2015
T-Mobile USA continued to show strong subscriber growth in 2014, according to the Wall Street Journal, Jan. 7.
Industry analyst Jeff Kagan offers comment and asks a question.
"Congratulations to T-Mobile for a terrific year of customer growth in 2015. Before this recent wave of recovery T-Mobile was the worst performing major US wireless carrier for quite a few years. However they seem to be turning that ship around thanks to CEO John Legere. This strategy worked in 2014, so today we ask can it continue in 2015?" Asks Wireless Analyst Jeff Kagan.
"2014 was a strong year for recovery and customer growth at T-Mobile. They did not meet all of their stated goals like becoming the number three wireless carrier in the United States, but that was not from a lack of effort. T-Mobile is doing a great job building their new customer base." Says Telecom Analyst Kagan.
There are three parts when it comes to growth. Customer growth, network growth and financial growth.
While customer growth looks strong and should be applauded, there remains a question around network growth and financial performance. Until these questions are answered, skeptics will remain.
So what will 2015 look like for T-Mobile? Will it continue to show strong customer growth? And will it also begin to show network growth and better financial performance?

Sprint has been struggling in recent years, but had a great fourth quarter of 2014. How will sudden success at Sprint impact T-Mobile in 2015?
What about AT&T Mobility and Verizon Wireless? AT&T for example is continually changing the way they compete and market which may impact T-Mobile growth in 2015.
What about the changing wireless industry as a whole? Carriers large and small are changing their focus going forward, which could put more stress on T-Mobile.
Who will T-Mobile competitively focus on for growth?
These are all interesting questions, but there are no certain answers yet. The marketplace just has to wait and see how the competitive playing field changes and how each player does over 2015.
"One thing is for sure, everything is going to change in 2015 and beyond. I get the feeling we are in for a very hot, competitive marketplace going forward." Says Kagan.
"So congratulations to T-Mobile and CEO John Legere for the customer growth they have shown in 2014. I look forward to watching them and commenting on their performance in 2015. I get the strong sense we won't have to search very hard for plenty of positive and negative stories and ideas to discuss." Says Kagan.
About Jeff Kagan
Jeff Kagan is an industry analyst, consultant, columnist, influencer, author, keynote speaker and futurist.
He shares his opinion and views in many different ways over 25 years. His goal is to help you better understand our changing industry, technology and competition.
Kagan is quoted by the media daily. He writes two weekly columns and a daily press release on companies, technologies, competition and the changing industry. He is also a keynote speaker and author.
He follows and offers comment on wireless, telecom, Internet, cable television, IPTV and other tech news stories including Mobile Pay, Cloud, Internet of Things or IoT, M2M and more.
Kagan is a key influencer known as a Technology Analyst, Tech Analyst, Wireless Analyst, Cloud Analyst, Smartphone Analyst, Telecom Analyst, Telecom Industry Analyst and Principal Analyst.
His speeches are on topics including State of the Industry, challenges and opportunities, changing technology, competition, services, winners and losers, why and what we can expect going forward.
Reporters: Jeff Kagan sends comments by email to reporters and the media. If you would like to be added to this email list please send request by email.
Companies and Clients: Contact Jeff Kagan to discuss setting up an "analyst briefing" or becoming a consulting client.
Contact: Jeff Kagan by email at jeff(at)jeffKAGAN(dot)com or by phone at 770-579-5810.
Visit his website: at jeffKAGAN.com to learn more.
Full Disclosure: Jeff Kagan is an independent industry analyst. He offers comment to the media on breaking news, announcements, technologies and the changing marketplace. He also writes columns and press releases offering comment, and is an author and speaker. Kagan earns income as a consultant, analyst, speaker and author.
Twitter: Follow him at @jeffkagan