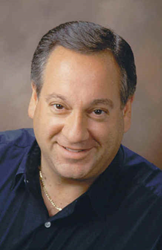 Technology Industry Analyst Jeff Kagan will appear weekly on the consumer advice television show TrustDale TV.
Atlanta, GA (PRWEB) July 23, 2014
"I am very excited to contribute to TrustDale TV with a weekly segment on tech," says Tech Analyst Jeff Kagan.
Over the last twenty-five years Jeff Kagan has covered wireless, telecom, cable television, IPTV, Internet and much more as an Industry Analyst.
Kagan offers comment to the media as they call on a daily basis. He writes two weekly columns and publishes a daily press release on interesting companies, technologies, announcements, ideas, opportunities and challenges in the tech industry.
TrustDale TV features veteran Consumer Investigator Dale Cardwell solving actual consumer problems and helping people make their toughest buying decisions.
TrustDale TV is a rapidly growing and trusted consumer advice television show that is now in four metro markets including Atlanta, Tampa, Dallas – Ft. Worth and Birmingham. TrustDale is also a weekly radio program and columns.
TrustDale TV can be watched in four metro markets to date, including: Atlanta, Saturday at 5pm on CW69. Tampa, Satuday at 12 noon on News 10 WTSP. Dallas - Ft. Worth, Saturday at 12:30pm on 21KTV. Birmingham, Saturday at 2pm on Fox 6 WBRC
Viewers can also watch online and see previously run shows and clips at TrustDale.com or TrustDaleTV.com.
Or on the radio at 640 WGST in Atlanta at 5pm, Monday - Friday.
"I have known Dale Cardwell for many years and have learned to trust him. We met years ago when he interviewed me as a consumer reporter for WSB TV in Atlanta. I have appeared several times as a guest on TrustDale TV and TrustDale Radio. Now I will contribute a little more as a weekly guest expert," says Technology analyst Kagan.
Kagan follows wireless, wire line and IPTV networks like AT&T, Verizon, Sprint, T-Mobile, US Cellular, C Spire, CenturyLink, Windstream and more. Handset makers like Apple iPhone, Google Android, Samsung Galaxy, Microsoft Nokia, HTC, Blackberry and more. Cable TV companies like Comcast, Time Warner Cable, Cox and more. Plus computer makers, Internet companies, app makers and more.
About Jeff Kagan
Jeff Kagan is an industry analyst, consultant, columnist, author, speaker and futurist. He shares his opinion in many ways over 25 years. Helping to understand our changing world, technology, industry and competition.
He is regularly quoted by the media. He offers comment to reporters and journalists on wireless, telecom, Internet, cable television, IPTV and other tech news stories.
Kagan is known as a Technology Analyst, Tech Analyst, Wireless Analyst, Smartphone Analyst, Telecom Analyst, Telecom Industry Analyst and Principal Analyst.
Reporters: Jeff Kagan sends comments by email to reporters and the media. If you would like to be added to this email list please send request by email.
Companies and Clients: Contact Jeff Kagan to discuss briefing him or becoming a consulting client.
Contact: Jeff Kagan by email at jeff(at)jeffKAGAN(dot)com or by phone at 770-579-5810.
Visit his website: at jeffKAGAN.com to learn more.
Full Disclosure: Jeff Kagan is an independent industry analyst. He offers comment to the media on breaking news, announcements, technologies and the changing marketplace. He also writes columns and press releases offering comment, and is an author and speaker. He also works on a consulting basis sharing his opinion.
Twitter: Follow him at @jeffkagan