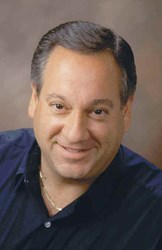 Technology Industry Analyst Jeff Kagan is available to speak with reporters, or may be quoted through this release.
Atlanta, GA (PRWEB) November 06, 2013
tw telecom released its Q313 results today, Nov. 6.
Tech analyst Jeff Kagan offers comment.
tw telecom reported it's third quarter 2013 results today. They say they delivered a 6.6 percent year over year revenue growth with continued investing in growth industries. They announced their market expansion to extend their Metro and Regional Fiber Network.
"I have been watching tw telecom, and Larissa Herda who is Chairman, CEO and President has been doing a great job over many years at growing the company in a competitive and fast changing marketplace." Says Principal analyst Jeff Kagan.
"Time will tell, but as long as they keep their eyes on the ball like they have until now, and keep making the right decisions and leading the company in the right direction, they should be able to continue on this path. They seem to have a good handle on things right now." Says Kagan.
tw telecom both partners with and competes against other communications providers including all the well known companies. They have their own corporate customers, plus customers who are other networks and carriers in the United States, and abroad. "It's a very interesting model, and it seems to work well." Says Kagan.
tw telecom inc. is a national provider of network services including Ethernet for business, data neworking, converged and IP VPN solutions to enterprises. Internet protocol-based virtual private network, Internet access, Voice over Internet Protocol or VoIP, and network security services. They offer these to business customers, enterprise organizations, public sector and carriers around the USA. This also includes global locations as well.
About Jeff Kagan
Jeff Kagan is a Technology Industry Analyst, consultant and columnist. He is regularly quoted by the media over the last 25 years.
He offers comment to reporters and journalists on wireless, telecom, Internet, cable television, IPTV and other tech news stories.
Kagan is also known as a Tech Analyst, Wireless Analyst, Telecom Analyst and Principal Analyst.
Reporters: Jeff Kagan sends comments by email to reporters and the media. If you would like to be added to this email list please send request by email.
Clients: Contact Jeff Kagan to discuss becoming a consulting client.
Contact: Jeff Kagan by email at jeff(at)jeffKAGAN(dot)com or by phone at 770-579-5810.
Visit his website: at jeffKAGAN.com to learn more and for disclosures.
Twitter: @jeffkagan