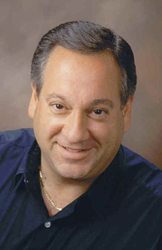 Technology Industry Analyst Jeff Kagan Jeff Kagan discusses Uber and Lyft in keynote speeches as another way wireless is changing industry after industry and creating new opportunities.
Atlanta, GA (PRWEB) December 06, 2014
There was an article comparing Uber to Lyft, in Fortune on Sept 11.
Industry analyst Jeff Kagan offers comment.
"I have been saying for many years now, some very new and very interesting business ideas will be birthed by the wireless industry. One example, Uber and Lyft. These are two very rapidly growing companies. They are a new kind of taxi or car service that is causing the traditional business model to cringe," says Wireless Analyst Kagan.
Jeff Kagan discusses Uber and Lyft in his keynote speeches at industry conferences and meetings. They are a great example of how the wireless industry, especially smartphones are transforming other industries as well.
"Using Uber is easy. I have not yet tried Lyft. If you are in a city serviced by Uber, you simply pull out your smartphone, open the Uber app, tap the screen and call for a car service. Then you just wait a few minutes and the nearest Uber car picks you up right where you are standing. It's really an amazing experience," says Technology Analyst Kagan.
How does the driver know exactly where you are standing on a crowded street? GPS or navigation maps. They have an Uber screen which shows where they are and where you are. Then they simply drive to the spot where you are standing. It's really that simple.
Payment is easy as well. When you set up your Uber account on your smartphone, you enter your credit card number. So your charge is easy and automatic.
"That's why Uber is such a huge success and growing quickly. Lyft is a competitor to Uber. They are even newer so they are not in as many cities yet, but they are rapidly growing as well," says Tech Analyst Kagan.
"Competition keeps these two companies performing at their best. It also keeps prices low for users. Drivers don't like the competition as much since they earn less per ride. However this is still the early days of this new service. If Uber is so successful, and if Lyft has entered the race, I can imagine we will see even more competition in this ride space," says Kagan.
Existing taxis and car services don't like Uber and Lyft. The reason is Uber and Lyft are new, innovative ideas that is winning business from them. They see this as a problem.
"However established providers who don't have competition could use a spit shine now and then. Competition does that very nicely. I'll be keeping my eyes on Uber and Lyft and write and talk more about them as they change this industry segment. So stay tuned," says Kagan.
"As for now, let's just say Uber and Lyft are two new competitors in the taxi or car service space with a brand new model that is growing like crazy. And their success is directly related to the wireless industry and smartphones in particular with their app and navigation service. What other new competitors will reinvent existing industries with wireless next?" asks Kagan.
About Jeff Kagan
Jeff Kagan is an industry analyst, consultant, columnist, author, keynote speaker and futurist. He shares his opinion and views in many different ways over 25 years. His goal is to help you better understand our changing world, technology, industry and competition.
He is regularly quoted hundreds of times every year by the media. In fact tens of thousands of times over the last twenty five years.
Kagan writes two weekly columns and a daily press release on companies, technologies, competition and the changing industry.
He offers comment on wireless, telecom, Internet, cable television, IPTV and other tech news stories including Mobile Pay, Cloud, Internet of Things or IoT, M2M and more.
Kagan is known as a Technology Analyst, Tech Analyst, Wireless Analyst, Cloud Analyst, Smartphone Analyst, Telecom Analyst, Telecom Industry Analyst and Principal Analyst.
He is also a keynote speaker and public speaker. His speeches are on topics including State of the Industry, challenges and opportunities, changing technology, competition, services, winners and losers, why and what we can expect going forward.
Reporters: Jeff Kagan sends comments by email to reporters and the media. If you would like to be added to this email list please send request by email.
Companies and Clients: Contact Jeff Kagan to discuss setting up an "analyst briefing" or becoming a consulting client.
Contact: Jeff Kagan by email at jeff(at)jeffKAGAN(dot)com or by phone at 770-579-5810.
Visit his website: at jeffKAGAN.com to learn more.
Full Disclosure: Jeff Kagan is an independent industry analyst. He offers comment to the media on breaking news, announcements, technologies and the changing marketplace. He also writes columns and press releases offering comment, and is an author and speaker. Kagan earns a living as a consultant, analyst, speaker and author.
Twitter: Follow him at @jeffkagan