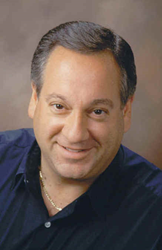 "US Cellular new Home Automation and Security Service is joining AT&T Mobility and Comcast Xfinity into this new sector." Says Technology Industry Analyst Jeff Kagan
Atlanta, GA (PRWEB) December 22, 2014
U.S. Cellular is expanding into the digital home automation and security world with their new OnLook Digital System, in addition to their traditional wireless offerings.
Industry analyst Jeff Kagan offers comment.
"We are watching the wireless industry expand, change and grow in a variety of new ways. US Cellular has not seen the kind of growth in wireless that larger competitors have seen in the last several years. So moving into this new market segment sounds like a good idea if it can help US Cellular show solid growth again." Says Wireless Analyst Jeff Kagan.
US Cellular is not alone seeing this as a growth opportunity in home automation and security services. Other companies see the same opportunity.
US Cellular is following AT&T Mobility Digital Life and Comcast Xfinity into this new security space.
"We don't yet know how these new competitors and new thinking in this space will change the industry dynamics. However new competition from AT&T Mobility, Comcast and now US Cellular is increasing innovation and excitement for the first time in a long time. Its turning the pressure way up on traditional security." Says Telecom Analyst Kagan.
"Will increased competition decrease pricing? Will it increase innovation and new thinking in this space? We don't have all the answers yet, but we do know that this is good news for consumers who are always looking for new and innovative ideas in home security, which has been one sleepy industry until recently." Says Kagan.
US Cellular Onlook Digital System is now available in the state of Iowa and the Tulsa Ok market. They say this is a self-installed home automation and security system that can be managed by smartphone, tablet or computer.
US Cellular is partnered with Alarm.com, which is a cloud connected home software provider which runs on US Cellular's 3G CDMA network. There are mutltiple choices of services available to customers.
"This is a different model. AT&T and Comcast are building their own units. I would say before US Cellular expands this into other markets, they will have to see success and acceptance in these initial markets." Says Kagan.
Joe Settimi, VP of marketing for US Cellular says Onlook is a solution that provides peace of mind to customers. This system puts lights, temperature and more in control of the end user when they are in or out of their home.
"I have been using these features for more than 13 years already, so they are not new, but accessing them on a smartphone app is new. New technology could transform the entire market for home security. We'll just have to wait and see how well these companies do." Says Kagan.
"Either way, this is a good move for US Cellular. If they do this correctly, this could be a strong growth engine as part of their offerings going forward. This could be as helpful to US Cellular as it is for AT&T and Comcast. It is exciting to see US Cellular thinking in these new directions. Let's hope this is successful and this new thinking continues." Says Kagan.
About Jeff Kagan
Jeff Kagan is an industry analyst, consultant, columnist, author, keynote speaker and futurist. He shares his opinion and views in many different ways over 25 years. His goal is to help you better understand our changing world, technology, industry and competition.
He is regularly quoted hundreds of times every year by the media. In fact tens of thousands of times over the last twenty five years.
Kagan writes two weekly columns and a daily press release on companies, technologies, competition and the changing industry.
He offers comment on wireless, telecom, Internet, cable television, IPTV and other tech news stories including Mobile Pay, Cloud, Internet of Things or IoT, M2M and more.
Kagan is known as a Technology Analyst, Tech Analyst, Wireless Analyst, Cloud Analyst, Smartphone Analyst, Telecom Analyst, Telecom Industry Analyst and Principal Analyst.
He is also a keynote speaker and public speaker. His speeches are on topics including State of the Industry, challenges and opportunities, changing technology, competition, services, winners and losers, why and what we can expect going forward.
Reporters: Jeff Kagan sends comments by email to reporters and the media. If you would like to be added to this email list please send request by email.
Companies and Clients: Contact Jeff Kagan to discuss setting up an "analyst briefing" or becoming a consulting client.
Contact: Jeff Kagan by email at jeff(at)jeffKAGAN(dot)com or by phone at 770-579-5810.
Visit his website: at jeffKAGAN.com to learn more.
Full Disclosure: Jeff Kagan is an independent industry analyst. He offers comment to the media on breaking news, announcements, technologies and the changing marketplace. He also writes columns and press releases offering comment, and is an author and speaker. Kagan earns a living as a consultant, analyst, speaker and author.
Twitter: Follow him at @jeffkagan