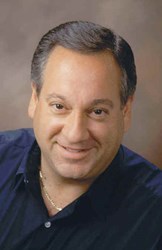 Technology Industry Analyst Jeff Kagan is available to speak with reporters, or may be quoted through this release.
Atlanta, GA (PRWEB) December 06, 2013
US Cellular "Vehicle Monitoring" service let's customers track and control many aspects of their vehicle. This uses the Delphi Connect, according to this Delphi press release, Nov 26.
Technology analyst Jeff Kagan offers comment.
"I predict in 2014 we will see the wireless industry expand far beyond its traditional footprint. This Vehicle Montoring service is a great example of what I am talking about. US Cellular will let its customers install a device on their car and they will be able to read important information and track the car, right from their smartphone. And this is just the beginning," says Tech analyst Jeff Kagan.
The service costs $10 per month and can be added to any Shared Data plan. The device can be ordered online or in US Cellular stores for $99.99 along with a two-year agreement.
This is very similar to what the insurance industry offers, which helps bring down customer rates.
"This seems to be the direction the wireless industry is heading in. There will be an avalanche of products and services to meet our every need. Some will be very smart and valuable, while others will be a big waste of time. We'll have to sort through the choices, but it's good to have choices," says Principal analyst Kagan.
"I can't say how successful this new service will be. We'll just have to keep our eyes on it, see how effectively it's promoted, and see if it catches on. There is always good potential with these new services. The question however is will it be successful? We'll see." Says Kagan.
About Jeff Kagan
Jeff Kagan is a Technology Industry Analyst, consultant and columnist. He is regularly quoted by the media over the last 25 years.
He offers comment to reporters and journalists on wireless, telecom, Internet, cable television, IPTV and other tech news stories.
Kagan is also known as a Tech Analyst, Wireless Analyst, Telecom Analyst and Principal Analyst.
Reporters: Jeff Kagan sends comments by email to reporters and the media. If you would like to be added to this email list please send request by email.
Clients: Contact Jeff Kagan to discuss becoming a consulting client.
Contact: Jeff Kagan by email at jeff(at)jeffKAGAN(dot)com or by phone at 770-579-5810.
Visit his website at jeffKAGAN.com to learn more and for disclosures.
Twitter: @jeffkagan