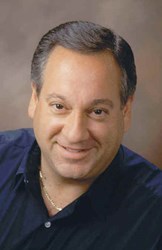 Technology Industry Analyst Jeff Kagan is available to speak with reporters, or may be quoted through this release.
Atlanta, GA (PRWEB) December 15, 2013
According to Bloomberg, Dec 13, sources say there have been talks of an acquisition and that Verizon Communications may be near a deal to acquire the Intel OnCue pay TV Internet service.
Technology analyst Jeff Kagan offers comment.
Bloomberg says Intel created this OnCue service, and began looking for a buyer earlier this year rather than continue to invest in programming and bringing it to market.
It said Verizon will use OnCue to expand its own pay-TV offerings beyond the footprint of its own FiOS TV service.
"More competition is always a good thing, especially in the changing pay television space. Verizon had rolled out their FiOS television offering, but that has slowed. OnCue could let Verizon restart their television expansion. If it does, that would be great news not only for Verizon, but for customers they serve who want more choice," says Tech analyst Jeff Kagan.
"It will be interesting to see what kind of impact this deal will have on the Verizon Comcast relationship. I don't see this having a major impact on the pay TV industry, but this could be a good move for both Verizon and their customers. The pay TV industry is already in the middle of an incredible wave of change and innovation. There are many providers of new and competitive services, which are challenging traditional cable television companies. OnCue is one of them. It has not really made any waves yet," says Principal analyst Kagan.
"The potential is there for Verizon to increase competitive pressure on this segment, but I will have to see that happen before I get too excited about it. Verizon has been disappointing during the last couple years. I hope this set's their growth engine back in high gear again," says Kagan.
Bloomberg says, OnCue offers pay TV over a high-speed Internet connection. It is a threat to the cable television industry, which has a more limited and restricted territory. There are quite a few new competitors in the space including AT&T U-verse, DirecTV, DISH, Netflix, Aereo and more.
"The pay television industry is in a state of transition. Yesterday's leaders like Comcast, Time Warner Cable and Cox are under threat from many new technologies and competitors that are currently changing the space. It will be interesting to watch the industry continue to change. And to see how existing leaders and competitors adapt or die," says Kagan.
"Either way, this is another opportunity for Verizon. Let's hope they can use it well and restart their growth engines in this television space," says Kagan.
About Jeff Kagan
Jeff Kagan is a Technology Industry Analyst, consultant and columnist. He is regularly quoted by the media and shares his opinion in many ways over 25 years.
He offers comment to reporters and journalists on wireless, telecom, Internet, cable television, IPTV and other tech news stories.
Kagan is also known as a Tech Analyst, Wireless Analyst, Telecom Analyst and Principal Analyst.
Reporters: Jeff Kagan sends comments by email to reporters and the media. If you would like to be added to this email list please send request by email.
Clients: Contact Jeff Kagan to discuss becoming a consulting client.
Contact: Jeff Kagan by email at jeff(at)jeffKAGAN(dot)com or by phone at 770-579-5810.
Visit his website: at jeffKAGAN.com to learn more and for disclosures.
Twitter: @jeffkagan