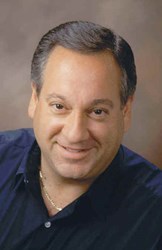 Technology Industry Analyst Jeff Kagan is available to speak with reporters, or may be quoted through this release.
Atlanta, GA (PRWEB) December 09, 2013
Last month, Verizon CFO Fran Shammo said they were facing wireless network pressure in big cities. Now, Verizon CEO Lowell McAdam says they have been fortifying their wireless network in New York and addressing coverage, according to CNET.com, Dec. 9.
Technology analyst Jeff Kagan offers comment.
"I am sure customers are both confused and not amused hearing these opposing statements from senior executives. So does Verizon have a quality problem or not? Apparantly so. Plus what other cities are they having a problem in? It sounds like they have issues in multiple cities, not just New York City," says Tech analyst Jeff Kagan.
"I have followed and have grown to like Verizon over the last few decades and have always been impressed with how well they focused on quality and on public relations. They always seemed to have a strong network and a direct way of communicating with the public. However during the last couple years they really seem to be stepping in it time and time again," says Principal analyst Kagan.
"Verizon was always one of the clear leaders in the industry over the last decade or two. However they have been losing so much of that quality and clarity over the last couple years, both on the wire line and wireless side. One key problem which makes matters worse for the company, is they no longer think it necessary to communicate with the market as they once did," says wireless analyst Kagan.
"One reason may be there is an entirely new crew of senior executives now running Verizon and Verizon Wireless, from the CEO to the public relations executives. These are key areas where Verizon always did a great job. And this may be one key reason for their recent struggles. Every company has good and bad times. The trick is to have your customers and investors love you so they overlook the bad times," says Kagan.
"Before Verizon and Verizon Wireless face more self inflicted wounds, I hope they take this slap in the face as a loving nudge in the right direction. It's time to get back to the same magic that helped you grow to the top, years ago. Unless you do, I am concerned that Verizon growth is cresting. And you know what comes next, right?" says Kagan.
About Jeff Kagan
Jeff Kagan is a Technology Industry Analyst, consultant and columnist. He is regularly quoted by the media and shares his opinion in many ways over 25 years.
He offers comment to reporters and journalists on wireless, telecom, Internet, cable television, IPTV and other tech news stories.
Kagan is also known as a Tech Analyst, Wireless Analyst, Telecom Analyst and Principal Analyst.
Reporters: Jeff Kagan sends comments by email to reporters and the media. If you would like to be added to this email list, please send request by email.
Clients: Contact Jeff Kagan to discuss becoming a consulting client.
Contact: Jeff Kagan by email at jeff(at)jeffKAGAN(dot)com or by phone at 770-579-5810.
Visit his website: at jeffKAGAN.com to learn more and for disclosures.
Twitter: @jeffkagan