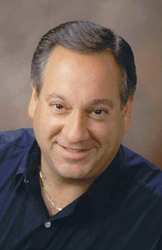 "This looks and sounds like a new and direct competitor to Netflix and the traditional cable television landscape." Says Technology Industry Analyst Jeff Kagan
Atlanta, GA (PRWEB) October 11, 2014
During a recent speech Verizon Communications CEO Lowell McAdam said they plan to launch an Internet-based television service in the first half of 2015. This is a move that is intended to shake up traditional cable television, says Reuters, Sept 11.
Industry analyst Jeff Kagan offers comment.
"The cable television world is changing. It is being challenged by a variety of new companies, ideas and technologies. The Internet and wireless technology are at the core allowing this challenge to unfold. This new competition is throwing cable TV into a spin. They simply don't know which way to turn for help at this point. They never had real competition and they simply don't understand how to compete," says Telecom analyst Jeff Kagan.
Most traditional cable television companies are losing customers and market share today.
"We are seeing new technologies enter and challenge the traditional cable television space. AT&T Uverse, Verizon FiOS and CenturyLink Prism have been in the market for the last several years and are making real headway against the cable television marketplace," says Technology analyst Kagan.
"I remember at an AT&T industry analyst briefing, they gave a Uverse example. They said in Dallas, Texas AT&T had already won more than 50 percent market share against the cable television competitor. That's incredible growth and that's a perfect example of the challenge the traditional cable television marketplace faces today," says Tech analyst Kagan.
"Now Verizon is getting ready to jump into a new television space with their Web TV over the Internet in 2015. It sounds like they will challenge growing companies like Netflix. Verizon is very seldom first, but if they are as successful as Netflix, this could open up a real new growth opportunity for other companies as well," says Wireless analyst Kagan.
Verizon bought the Intel Corp business unit to create a web-based TV service. This move is making many think that a real and competitive alternative to traditional cable TV could indeed become real.
There are other companies also in the same space such as Sony, Dish Network and DirecTV.
"This kind of move may finally break the choke-hold that the cable television industry has had over American customers for decades. Choice and competition and the ability to leave and go to a competitor is often all that is necessary to soften an arrogant industry," says Kagan.
"This competition is all new ground for companies like Comcast, Time Warner Cable, Cox and many other cable television providers. Either they get with the new program or they will continue to lose customers to competitors like AT&T, Verizon, Sprint and CenturyLink in television, telephone, wireless and the Internet," says Kagan.
About Jeff Kagan
Jeff Kagan is an industry analyst, consultant, columnist, author, speaker and futurist. He shares his opinion and views in many different ways over 25 years. His goal is to help you better understand our changing world, technology, industry and competition.
He is regularly quoted hundreds of times every year by the media. He writes two weekly columns and a daily press release on companies, technologies, competition and the changing industry.
He offers comment on wireless, telecom, Internet, cable television, IPTV and other tech news stories.
Kagan is known as a Technology Analyst, Tech Analyst, Wireless Analyst, Smartphone Analyst, Telecom Analyst, Telecom Industry Analyst and Principal Analyst.
Reporters: Jeff Kagan sends comments by email to reporters and the media. If you would like to be added to this email list please send request by email.
Companies and Clients: Contact Jeff Kagan to discuss setting up an "analyst briefing" or becoming a consulting client.
Contact: Jeff Kagan by email at jeff(at)jeffKAGAN(dot)com or by phone at 770-579-5810.
Visit his website: at jeffKAGAN.com to learn more.
Full Disclosure: Jeff Kagan is an independent industry analyst. He offers comment to the media on breaking news, announcements, technologies and the changing marketplace. He also writes columns and press releases offering comment, and is an author and speaker. Kagan earns a living as a consultant, analyst, speaker and author.
Twitter: Follow him at @jeffkagan