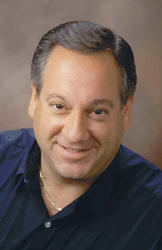 "This report says M2M connects more previously unconnected machines and devices to the Internet, making the Internet of Things, showing strong growth," says Technology Industry Analyst, Jeff Kagan.
Atlanta, GA (PRWEB) July 03, 2014
Vodafone published it's second annual 'M2M Adoption Barometer' according to Light Reading magazine, July 3. This is a global survey of the Machine-to-Machine market. It found M2M adoption has grown more than 80 percent. It also showed more than one-fifth of companies are now actively using the technology.
Industry analyst, Jeff Kagan, offers comment on this story, the changes, and the growing industry opportunity.
"The good news is Vodafone says growth continues on a strong path, and there is still an enormous opportunity for the entire M2M space since four-fifths of the market is still wide open," says technology analyst, Jeff Kagan.
"M2M and IoT is a very young, very healthy and rapidly growing industry segment. Machines are connected through a variety of networks including Wi-Fi, cellular, and land line. This is an incredible growth opportunity for a growing variety of companies, large and small, who are both competitors and partners," says tech analyst, Kagan.
Vodafone says M2M will grow from 4.4 billion connected devices this year, to 10.3 billion connected devices by 2018. Connected devices include smartphones, tablets, smart watches, and a growing assortment of other devices.
"This is an enormous opportunity and frankly, I believe the opportunity may be even larger than that. That is good news for all the companies competing in this space. However, this does not mean the road will be smooth. There will be winners and losers in this space. Some companies will flourish, while others die. The industry will continue to change which will challenge every player in this space," says wireless analyst, Kagan.
One key industry association tracking this space is the Wireless Broadband Alliance. It has a membership of companies who are some of the key innovators and drivers of this M2M and IoT space, large and small. They hold conferences every year, bringing their members up to speed on the changing marketplace opportunities, threats, and challenges.
This Vodafone survey was done by Circle Research. It is the views of more than 600 executives who deal with M2M strategy, and they are from seven industries in 14 different countries. This makes this survey an important information source on this topic.
This survey points to three industries showing the most M2M growth with almost 30 percent adoption. These three industries are automotive, consumer electronics and energy and utilities.
The report shows the US has been overtaken by the Asia Pacific region as the area with the widest adoption rate. It also shows how during the next couple years, no one region will lead—they will all be showing an average adoption rate of 55 percent.
"Remember however, there are other sectors showing rapid growth as well, including health care, retail, home automation, and several other industries. At any point, they could rapidly expand their move in this area as well. Plus, there are other industries which will join this race. Remember M2M and IoT are one of the key areas of growth that we see today for many industries," says principal analyst, Kagan.
"While M2M is still in the very early stages, it will continue to grow rapidly. In fact, I see growth accelerating as we go through the next several years. As industry after industry get's involved, things could get quite crazy indeed," says Kagan.
About Jeff Kagan:
Jeff Kagan is an industry analyst, consultant, columnist, author, speaker, and futurist. He shares his opinion in many ways over 25 years, helping to understand our changing world, technology, industry, and competition. He is regularly quoted by the media, and he offers comment to reporters and journalists on wireless, telecom, Internet, cable television, IPTV and other tech news stories.
Kagan is known as a Technology Analyst, Tech Analyst, Wireless Analyst, Smartphone Analyst, Telecom Analyst, Telecom Industry Analyst, and Principal Analyst.
Reporters: Jeff Kagan sends comments by email to reporters and the media. If you would like to be added to this email list, please send request by email.
Companies and Clients: Contact Jeff Kagan to discuss briefing him or becoming a consulting client.
Contact: Jeff Kagan by email at jeff(at)jeffKAGAN(dot)com or by phone at 770-579-5810.
Visit his website at: jeffKAGAN.com to learn more.
Full Disclosure: Jeff Kagan is an independent industry analyst. He offers comment to the media on breaking news, announcements, technologies, and the changing marketplace. He also writes columns and press releases offering comment, and is an author and speaker. He also works on a consulting basis sharing his opinion.
Twitter: Follow him at @jeffkagan