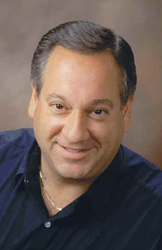 'Verizon announced they will enter this market starting late this year and Sprint has made no official announcement yet,' says Technology Industry Analyst Jeff Kagan.
Atlanta, GA (PRWEB) May 28, 2014
VoLTE and HD Voice will start to grow and play a larger and more important role in the wireless industry going forward. This lets users place voice calls over the data portion of the wireless network.
Last week there was quite a bit of excitement however only AT&T Mobility and T-Mobile made an announcement of moving into this new area, says Twice, May 22.
Industry analyst Jeff Kagan offers comment.
"We have been talking about VoLTE and HD Voice in wireless for a while. It will let wireless networks send voice calls over their data networks. This is different than voice calls over wireless voice networks. Think of it like VoIP for the wireless world. Quality and availability will continue to get better as it continues to expand over the next few years," says Wireless Analyst Jeff Kagan.
"We have been waiting for the first actual announcement for this new technology for a while. Finally last week AT&T made the first annoucment. They will be the first to roll out VoLTE and HD Voice in a variety of markets. This is their first entry," says Principal analyst Kagan.
Not to be outdone, Verizon announced they would be getting into the same market later this year. Details to come later in the year.
Next T-Mobile announced they would bring this to Seattle, their first market.
The race has officially started in the wireless world. VoLTE and HD Voice will grow rapidly over the coming years. So will handsets that can use it.
"The way we make regular calls, surf the web and do most everything in the wireline world and the wireless world is going through a reinvention. We will be able to use the wireless carrier data networks to carry voice calls going forward. And this first move in that new direction," says Tech analyst Kagan.
About Jeff Kagan
Jeff Kagan is a Technology Industry Analyst, consultant and columnist. He is regularly quoted by the media and shares his opinion in many ways over 25 years.
He offers comment to reporters and journalists on wireless, telecom, Internet, cable television, IPTV and other tech news stories.
Kagan is also known as a Tech Analyst, Wireless Analyst, Telecom Analyst and Principal Analyst.
Reporters: Jeff Kagan sends comments by email to reporters and the media. If you would like to be added to this email list please send request by email.
Clients: Contact Jeff Kagan to discuss briefing him or becoming a consulting client.
Contact: Jeff Kagan by email at jeff(at)jeffKAGAN(dot)com or by phone at 770-579-5810.
Visit his website: at jeffKAGAN.com to learn more and for disclosures.
Twitter: Follow him at @jeffkagan