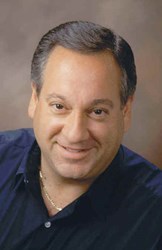 Technology Industry Analyst Jeff Kagan is available to speak with reporters, or may be quoted through this release.
Atlanta, GA (PRWEB) November 07, 2013
Windstream sales and profits were down, but it's residential service, especially broadband were a bright spot, says the Democrat and Chronicle, Nov 7.
Tech analyst Jeff Kagan offers comment.
"While I am not a stock analyst, I have been following Windstream and the other local phone companies over the years. Windstream is on the hardwire side of the industry. They offer telephone, data and Internet mostly to business customers. Not wireless. They are expanding into the consumer side. The business side of the business is still doing well. So is consumer broadband. However, in general, the company is not growing as rapidly as they would like." Says Principal analyst Jeff Kagan.
"This is what I have been warning about over the years. Windstream is a good company with strong management, but my concern is with growth going forward. The wireline side of the business is shrinking, and that's the Windstream side of the business. They showed growth due to acquisitions, but when they stop, how will the company show growth? The numbers of both business customers and consumers are down from one year ago." Says analyst Kagan.
"With that said, Windstream has always been one of the strongest and best run companies in the space. I have met with and like the management. I always have said that I hoped they would be able to succeed in wireless, but that is obviously not the case. So if they can't play in the wireless space, they had better figure out how to keep growing on the wireline side. And that is tough since the wireline segment is not growing." Says Kagan.
Look at competitors like AT&T and Verizon. They see their traditional telephone side of the business shrinking as well, but they have wireless, Internet and television, which are showing strong growth. We see how AT&T and Verizon are changing and following the growth.
"What about Windstream? They are the number four local phone company. For that matter we could ask the same question about CenturyLink who is the number three baby bell. Windstream has been successfully dodging this bullet for years, and have been doing a good job. My concern is long term. What will they look like going forward? How will they keep their growth up? That is the question that nags at me about Windstream." Says Kagan.
"Windstream is still holding their own for now and that is no small task as the industry continues to change. Windstream and their management should be congratulated. They are trying to focus and grow their business in areas that still look green and alive. They are expanding into residential and Internet services and that is good. The worry is about tomorrow. Let's hope they can keep pulling a rabbit out of the hat for many years to come. So far, so good." Says Kagan.
About Jeff Kagan
Jeff Kagan is a Technology Industry Analyst, consultant and columnist. He is regularly quoted by the media over the last 25 years.
He offers comment to reporters and journalists on wireless, telecom, Internet, cable television, IPTV and other tech news stories.
Kagan is also known as a Tech Analyst, Wireless Analyst, Telecom Analyst and Principal Analyst.
Reporters: Jeff Kagan sends comments by email to reporters and the media. If you would like to be added to this email list please send request by email.
Clients: Contact Jeff Kagan to discuss becoming a consulting client.
Contact: Jeff Kagan by email at jeff(at)jeffKAGAN(dot)com or by phone at 770-579-5810.
Visit his website: at jeffKAGAN.com to learn more and for disclosures.
Twitter: @jeffkagan