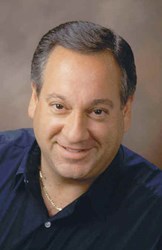 What's next for xG Technology?
Atlanta, GA (PRWEB) October 13, 2013
xG Technology passed FCC testing with their xVM and xAP Cognitive Radio Networking Equipment. XVM receives FCC Certification. xAP is awaiting final certification paperwork, according to this xG Technology press release, Sept 25.
Tech analyst Jeff Kagan offers comment.
"Several years ago xG Technology flew me down to Florida for a briefing. At that time they were a small and energetic company, struggling with new technology. Back then the briefing they gave was not very clear and the demo did not work. They didn't do a good job of translating the technology to English. So while I thought this was an interesting technology and company, they were not yet ready for prime time. That's why I have not written about them much. However things may be changing now," says Principal analyst Jeff Kagan.
"Suddenly they seem to be getting their ducks in a row. Years ago xG Technology had a hard time talking in plain English, helping non-techies understand what they are actually doing. While they often still have that problem, they also do a much better job of talking to the marketplace and making non-techies understand," says Kagan.
xG Technology develops wireless communications and spectrum sharing technologies. This FCC certification will let xG Technology start to sell and distribute in the US marketplace. This is an IP67-rated ruggedized subscriber device designed for use in or on vehicles.
This is mainly for vehicle usage, but the xVM may also be externally mounted in fixed locations like parks or other outdoor areas to provide WiFi and wired Ethernet access. It is waterproof and can stand temperature ranges and environmental conditions.
John Coleman, CEO of xG Technology says the xVM's rugged design is well suited for deployment in public safety, homeland security, utilities and military applications.
"They seem to have a much better grasp of who they are and do a much better job of explaining it to the outside world who just didn't get it before. This is good. Linking the technology between investors, networks and customers in a language all can understand is always a challenge for a company like this," says Kagan.
"They seem to be doing a much better job of this today compared with several years ago when I first met with them. Next time I visit with them, I will write an update on their progress, which apparently they seem to be making. Perhaps they are getting ready for prime time? We'll see," says Kagan.
According to their press release, xMax is a comprehensive fixed and mobile broadband solution that is designed for rapid deployment and low operating costs. It offers a carrier-grade user experience and can serve as a network backbone or last-mile solution in a number of markets and applications. xMax leverages SDR technology that enables it to exploit licensed, unlicensed and shared spectrum. The company's products have been tested and trialed at two U.S. Army bases, with a rural telecom provider, and in an urban/suburban mobile data and VoIP network in Fort Lauderdale, Florida.
For more information, please visit http://www.xgtechnology.com.
About Jeff Kagan
Jeff Kagan is a Technology Industry Analyst, consultant and columnist who is regularly quoted by the media over 25 years.
He offers comment to reporters and journalists on wireless, telecom, Internet, cable television, IPTV and other tech news stories.
Kagan is also known as a Tech Analyst, Wireless Analyst, Telecom Analyst and Principal Analyst.
Reporters: Jeff Kagan sends comments by email to reporters and the media. If you would like to be added to this email list please send request by email.
Clients: Contact Kagan to discuss becoming a client. He has worked with many companies as consulting clients.
Contact: Jeff Kagan by email at jeff(at)jeffKAGAN(dot)com or by phone at 770-579-5810.
Visit his website: at jeffKAGAN.com to learn more and for disclosures.
Twitter: @jeffkagan