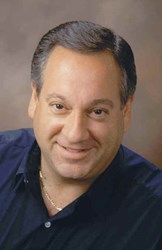 Technology Industry Analyst Jeff Kagan is available to speak with reporters, or may be quoted through this release.
Atlanta, GA (PRWEB) December 01, 2013
Alcatel-Lucent may be in the early stages of a turnaround and is seen rejoining the France CAC-40 soon, says Reuters, Nov 28.
Tech analyst Jeff Kagan offers comment.
"Alcatel-Lucent has been crashing and burning for many years. However during the last year or two we may be seeing the beginnings of a turnaround. Their stock is hitting two-year highs. Now Alcatel-Lucent could rejoin France's blue chip CAC 40 index. That would be a big step for them," says Principal analyst Jeff Kagan.
"We have seen companies rise and fall over time. Alcatel-Lucent has been falling over recent years. Nothing they did seemed to work. Lately however we are seeing signs of recovery. While it is still to early to say whether Alcatel-Lucent is on a strong and lengthy recovery, it is now on the radar," says Telecom analyst Kagan.
"This is definitely good news. And it's about time. The telecom industry is definitely changing. Perhaps other technologies are winning market share, but telecom is still an important part of the mix. And as Alcatel-Lucent move into other areas of telecom like wireless, VoIP and more, there are real opportunities going forward," says Kagan.
"I have been saying for years that Alcatel-Lucent needs to reinvigorate their tired, old brand. When you think of Alcatel-Lucent, you should be thinking more than just telephone. They need to successfully expand their brand to include other areas of communications like wireless, Internet, VoIP, IPTV, television and more.
According to Reuters, Alcatel was a founding member of the CAC 40 when it was created several decades ago. It was taken off the index a year ago. It makes telecom equipment for large telecom companies like AT&T and Orange. It merged with Lucent. It has been struggling ever since. There has been strong competition from lower cost Chinese companies. There has also been weak demand from customers.
The new CEO is on a turnaround plan, which appears to be working. There have been lots of additional job cuts and other cost cutting moves as well, but finally this seems to be creating some good news for the company. Shares have tripled in value since May.
"I have followed many companies in wireless and telecom over the last twenty-five years. Typically when a company is in trouble they have a difficult time coming out of it. Alcatel-Lucent seems to be doing just that. Will this be one of the turnaround stories we talk about in 2014? We'll see," says Kagan.
About Jeff Kagan
Jeff Kagan is a Technology Industry Analyst, consultant and columnist. He is regularly quoted by the media over the last 25 years.
He offers comment to reporters and journalists on wireless, telecom, Internet, cable television, IPTV and other tech news stories.
Kagan is also known as a Tech Analyst, Wireless Analyst, Telecom Analyst and Principal Analyst.
Reporters: Jeff Kagan sends comments by email to reporters and the media. If you would like to be added to this email list please send request by email.
Clients: Contact Jeff Kagan to discuss becoming a consulting client.
Contact: Jeff Kagan by email at jeff(at)jeffKAGAN(dot)com or by phone at 770-579-5810.
Visit his website: at jeffKAGAN.com to learn more and for disclosures.
Twitter: @jeffkagan