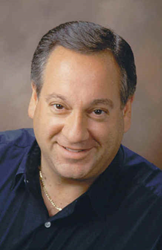 Congrats to AT&T, Dish, Verizon and T-Mobile. Sprint did not partipate in this auction says Technology Industry Analyst Jeff Kagan
Atlanta, GA (PRWEB) February 02, 2015
AT&T Mobility was top buyer at the U.S airwaves auction. Dish also spent big, followed by Verizon Wireless and T-Mobile USA. Sprint did not participate in this auction, according to Reuters, Jan. 30.
Industry analyst Jeff Kagan offers comment.
The FCC conducted this latest auction of US airwaves and spectrum for wireless and mobile data.
AT&T was the big winner spending almost half of the total amount. Dish Network spent the next highest amount. Verizon was number three and T-Mobile was number four.
"It was surprising that Dish spent more than Verizon. Very surprising. The obvious next question is will this have a negative impact on Verizon going forward or a positive impact on Dish… or perhaps a little of both? We'll just have to wait and see." Says Wireless Analyst Kagan.
AT&T bid a total of $18.2 billion to win AWS-3 spectrum licenses.
Dish bid a total of $13.3 billion through SNR Wireless LicenseCo LLC and Northstar Wireless LLC.
Verizon bid $10.4 billion, or close to half of what AT&T spent.
T-Mobile bid $1.8 billion, a very small amount in comparison to the top three.
"As you can see there is a wide distance between high and low bids at this largest ever auction according to the FCC." Says Telecom Analyst Kagan.
"This is a home run for AT&T who get's their hands on loads of spectrum to help them as the industry continues to use more year after year." Says Kagan.
"This is also a great showing for Dish Networks. However Dish is more of a mystery. The future of this company is less clear." Says Kagan.
"It was surprising that Verizon had such a low level of activity in this auction. They spent roughly half of what AT&T spent. What do they have in mind as usage continues to grow?" Asks Kagan.
"T-Mobile needed to get their hands on as much spectrum as they could. They got some and that will improve their quality position, but will it be enough to make an impact in their growing need and customer usage? That is less clear. We'll have to keep our eyes open on T-Mobile regarding this quality issue going forward." Says Kagan.
"Sprint did not participate in this auction. Apparently Sprint has enough and does not have a need for this spectrum at this point in time. That is great news for Sprint as it reinvents itself in 2015 under new leadership." Says Kagan.
"So congratulations to the winners in this auction. This will make a big difference to customers of AT&T and Dish Networks. And congratulations to the customers who will really appreciate a bigger pool with more room to swim with wireless data and spectrum." Says Kagan.
This auction was a total of $44.9 billion and showed the incredible appetite of wireless users and wireless carriers for wider lanes on their information superhighways.
"Stay tuned, this battle is not over. This is one battle in a longer war that will continue for many years until we have a long-term solution that helps every carrier and every customer." Says Kagan.
About Jeff Kagan
Jeff Kagan is an industry analyst, consultant, columnist, author, keynote speaker and futurist.
He shares his opinion and views on companies, technologies and competition in many different ways over 25 years. His goal is to help you better understand our changing industry. To see where we have come from, where we are today, where we will be tomorrow and why.
As an analyst, Kagan is quoted by the media on a daily basis. He writes two weekly columns and publishes a daily press release. He is also a keynote speaker and author.
He follows wireless, telecom, Internet, cable television, IPTV, Mobile Pay, Cloud, Internet of Things or IoT, M2M and more.
Kagan has been called a Technology Analyst, Tech Analyst, Wireless Analyst, Cloud Analyst, Smartphone Analyst, Telecom Analyst, Telecom Industry Analyst and Principal Analyst.
He is also known as an Influencer or Key influencer, and Influencer Marketing and Influence Marketing.
His speeches are on topics including The Future of Wireless and Telecom, State of the Industry, challenges and opportunities, changing technology, competition, services, winners and losers, why and what we can expect going forward.
Reporters: Jeff Kagan sends comments by email to reporters and the media. If you would like to be added to this email list please send request by email.
Press Releases: You can keep up with Kagan press releases by clicking the orange Subscribe icon on the top right of this page.
Companies and Clients: Contact Jeff Kagan to discuss setting up an "analyst briefing" or to explore becoming a consulting client.
Contact: Jeff Kagan by email at jeff(at)jeffKAGAN(dot)com or by phone at 770-579-5810.
Visit his website: at jeffKAGAN.com to learn more.
Full Disclosure: Jeff Kagan is an independent industry analyst. He offers comment and opinion to the media on breaking news, announcements, technologies and the changing marketplace. He also writes columns and press releases offering comment, and is an author and speaker. Kagan earns income as a consultant, analyst, speaker and author.
Twitter: Follow him at @jeffkagan