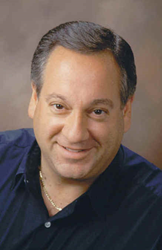 "Congratulations to low data usage customers of AT&T Mobility and Sprint as they now get the lowest rates for a wireless data plan." Says Industry Analyst Jeff Kagan
Atlanta, GA (PRWEB) October 23, 2014
There are lot's of wireless data service plans for power users among the wireless carriers, however there was very little at the low priced end for light users. Suddenly both Sprint and AT&T Mobility are working hard to fill that need, according to Wireless Week, Oct 22.
Technology industry analyst Jeff Kagan offers comment.
"Some customers want the biggest, all you can eat wireless data plans. However not everyone needs that much capacity and would prefer to save some money. Now they are in luck," says Industry Analyst Kagan.
Things are changing. Suddenly both AT&T Mobility and Sprint are offering very low cost 1GB wireless data plans.

Sprint now charges $20 per month as part of their Family Bucket for 1 GB of wireless data usage.
AT&T Mobility charges $25 as part of their Family Share Plans for 1GB.
Verizon Wireless has not lowered their prices and still charge $40 as part of their Share Everything Plans.
"One interesting question is, will Verizon Wireless lower their prices to keep up with the competition? We'll just have to wait and see." Says Kagan.
"The wireless industry is changing. We are seeing a move toward lower pricing and more data capacity. That is good news for customers. As this transition occurs, I expect to see winners and losers in this space. Based on what I am hearing from customers, at this early stage I would say longer term winners would be the companies who are offering what the customer wants. Lower prices," says Wireless Analyst Kagan.
About Jeff Kagan
Jeff Kagan is an industry analyst, consultant, columnist, author, speaker and futurist. He shares his opinion and views in many different ways over 25 years. His goal is to help you better understand our changing world, technology, industry and competition.
He is regularly quoted hundreds of times every year by the media. He writes two weekly columns and a daily press release on companies, technologies, competition and the changing industry.
He offers comment on wireless, telecom, Internet, cable television, IPTV and other tech news stories.
Kagan is known as a Technology Analyst, Tech Analyst, Wireless Analyst, Smartphone Analyst, Telecom Analyst, Telecom Industry Analyst and Principal Analyst.
Reporters: Jeff Kagan sends comments by email to reporters and the media. If you would like to be added to this email list please send request by email.
Companies and Clients: Contact Jeff Kagan to discuss setting up an "analyst briefing" or becoming a consulting client.
Contact: Jeff Kagan by email at jeff(at)jeffKAGAN(dot)com or by phone at 770-579-5810.
Visit his website: at jeffKAGAN.com to learn more.
Full Disclosure: Jeff Kagan is an independent industry analyst. He offers comment to the media on breaking news, announcements, technologies and the changing marketplace. He also writes columns and press releases offering comment, and is an author and speaker. Kagan earns a living as a consultant, analyst, speaker and author.
Twitter: Follow him at @jeffkagan