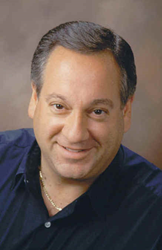 Technology Industry Analyst Jeff Kagan is available to speak with reporters, and may be quoted through this release.
Atlanta, GA (PRWEB) January 01, 2015
Is smartphone maker Palm going to make a comeback attempt at CES next week? That's what many in the media are wondering like the New York Daily News, Dec. 31.
Industry analyst Jeff Kagan offers comment.
In the early years of the smartphone, there were two big players, Blackberry and Palm. Blackberry had the biggest market share, but Palm Pilot had its loyal followers as well.
Palm entered this early smartphone space in 1997 with an organizer which turned into a wireless device over the next several years. They took the same path as the Blackberry.
However Palm didn't run the company well and it failed. It was then acquired by HP. They tried the next version, but it failed. Palm then basically was put on the back burner for the last several years.
Then the smartphone marketplace changed when Apple iPhone and Google Android entered. This threw Blackberry into a tailspin as well. Blackberry is still trying to recover.
"So even if Palm were still around today, I don't think they would have done any better than Blackberry over the last several years." Says Wireless Analyst Jeff Kagan.
Now, several years later the word is the Palm may be getting ready for a comeback. Visit the new Palm website at http://www.mynewpalm.com and it will show a Palm logo with the term Coming Soon.
The New York Daily News says the new Palm is said to be an Android phone from Alcatel Onetouch who recently acquired the brand from HP. They also say Alcatel Onetouch is a brand of Chinese tech company TCL according to webOS Nation.
"Will there be any previews at next weeks CES in Las Vegas? Perhaps. On one hand I hope so. This could be very exciting." Says Telecom Analyst Kagan.
"On the other hand this will not be the same Palm. This time it will be a foreign company, not a USA company. What that means, who knows. We'll just have to wait and see. Either way, this will be an interesting event to watch. Stay tuned." Says Kagan.
About Jeff Kagan
Jeff Kagan is an industry analyst, consultant, columnist, author, keynote speaker and futurist. He shares his opinion and views in many different ways over 25 years. His goal is to help you better understand our changing world, technology, industry and competition.
He is regularly quoted hundreds of times every year by the media. In fact tens of thousands of times over the last twenty five years.
Kagan writes two weekly columns and a daily press release on companies, technologies, competition and the changing industry.
He offers comment on wireless, telecom, Internet, cable television, IPTV and other tech news stories including Mobile Pay, Cloud, Internet of Things or IoT, M2M and more.
Kagan is known as a Technology Analyst, Tech Analyst, Wireless Analyst, Cloud Analyst, Smartphone Analyst, Telecom Analyst, Telecom Industry Analyst and Principal Analyst.
He is also a keynote speaker and public speaker. His speeches are on topics including State of the Industry, challenges and opportunities, changing technology, competition, services, winners and losers, why and what we can expect going forward.
Reporters: Jeff Kagan sends comments by email to reporters and the media. If you would like to be added to this email list please send request by email.
Companies and Clients: Contact Jeff Kagan to discuss setting up an "analyst briefing" or becoming a consulting client.
Contact: Jeff Kagan by email at jeff(at)jeffKAGAN(dot)com or by phone at 770-579-5810.
Visit his website: at jeffKAGAN.com to learn more.
Full Disclosure: Jeff Kagan is an independent industry analyst. He offers comment to the media on breaking news, announcements, technologies and the changing marketplace. He also writes columns and press releases offering comment, and is an author and speaker. Kagan earns a living as a consultant, analyst, speaker and author.
Twitter: Follow him at @jeffkagan