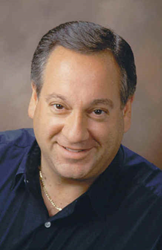 AT&T owns Aio Wireless and recently acquired Cricket Wireless. Now they are combining the two under the Cricket Wireless brand, says Technology Industry Analyst Jeff Kagan
Atlanta, GA (PRWEB) May 18, 2014
Aio Wireless which is a pre-paid brand started last year is owned by AT&T. Recently AT&T also acquired Cricket, a pre-paid wireless brand. Now Aio Wireless and Cricket are joining forces. The new company going forward will be called Cricket, says FierceWireless, May 18.
Industry analyst Jeff Kagan offers comment. Last week Kagan was briefed by Cricket and Aio Wireless at their event.
"Aio Wireless has been successful during the first year, so I expect to see no less from the new Cricket. This is one of the newest and most interesting stories in the wireless world," says wireless analyst Kagan.
"The new Cricket offers a low cost, pre-paid wireless offering in three different sizes, and all over the AT&T network. This gives low cost, and high quality, reliability and speed of the AT&T Mobility network. That's a great combination and between low prices, rewards, promotions and the AT&T network. This should be a very strong competitor in the marketplace," says Tech analyst Kagan.
"I don't think Cricket customers will notice any immediate changes. They will continue using their existing handsets and the existing Cricket network until they update their handsets. Once they update their handset, they will then start using the AT&T network. They will then notice the differences in speed and performance the AT&T Mobility network offers," says Principal analyst Kagan.
"The promise of speed, coverage and reliability of the AT&T Mobility network means I think most Cricket customers will update and switch sooner rather than later," says Kagan.
"I think customers can expect the new Cricket to be very easy to work with. They let users add more high speed capacity very easily. Users can also upgrade and downgrade as needed, even month to month. That's freedom customers should love," says Kagan.
This is all about the pre-paid world. That means users are in complete control, all the time. If they are ever unhappy there are no long term contracts. If Cricket does not deliver, the customer can leave, anytime. That's the incentive Cricket has to perform, month after month.
"This is a new growth opportunity for AT&T. It's up to the carrier to keep customers happy. This is the part that customers absolutely love. The customer has the power in this relationship," says Kagan.
Since this is a pre-paid company, customers either bring their own phone or can purchase a new device. If purchasing a new device they can either pay for it up front or make monthly payments.
"Either way this is a great bargain for many in the market today looking for the strength of a network like AT&T at a lower price. I look forward to continuing to follow and comment on this new competitor in the wireless space," says Kagan.
About Jeff Kagan
Jeff Kagan is a Technology Industry Analyst, consultant and columnist. He is regularly quoted by the media and shares his opinion in many ways over 25 years.
He offers comment to reporters and journalists on wireless, telecom, Internet, cable television, IPTV and other tech news stories.
Kagan is also known as a Tech Analyst, Wireless Analyst, Telecom Analyst and Principal Analyst.
Reporters: Jeff Kagan sends comments by email to reporters and the media. If you would like to be added to this email list please send request by email.
Clients: Contact Jeff Kagan to discuss briefing him or becoming a consulting client.
Contact: Jeff Kagan by email at jeff(at)jeffKAGAN(dot)com or by phone at 770-579-5810.
Visit his website: at jeffKAGAN.com to learn more and for disclosures.
Twitter: Follow him at @jeffkagan