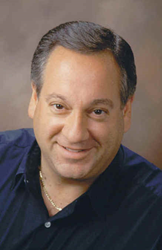 Technology Industry Analyst Jeff Kagan is available to speak with reporters, or may be quoted through this release.
Atlanta, GA (PRWEB) May 01, 2014
AT&T is in talks with DirecTV about a possible acquisition, according to Reuters, May 1, 2014.
Industry analyst Jeff Kagan offers comment.
"This is yet another sign that the industry is in the process of transforming and reinventing itself once again. We are moving from many carriers to fewer and larger national carriers." Says Principal analyst Jeff Kagan.
"We see this with AT&T DirecTV and the Comcast Time Warner Cable deal as well. The communications industry is evolving and growing into a national footprint and that means the big carriers must do the same." Says Tech analyst Kagan.
Parts of AT&T like AT&T Mobility, their wireless business, are already national companies. Other parts which deliver telephone, wired Internet and television are more regional and not nationwide.
"AT&T wants to be able to deliver services on a nationwide scale. To have an expanded nationwide footprint would bring many benefits to both AT&T and to the customer. AT&T would have the economies of scale and let the company continue to grow in the United States. The customer would see more competitive pricing and innovative services as AT&T moves into and starts competing with other carriers like Comcast, Time Warner Cable and Cox on a nationwide instead of regional basis." Says wireless analyst Kagan.
"I would say we should recognize the industry is changing and further consolidation will be nessessary going forward. Of course that means we must be careful and only approve appropriate deals and not all deals. This AT&T DirecTV deal seems to make sense so far. Now we wait to see if anything actually develops here." Says Kagan.
About Jeff Kagan
Jeff Kagan is a Technology Industry Analyst, consultant and columnist. He is regularly quoted by the media and shares his opinion in many ways over 25 years.
He offers comment to reporters and journalists on wireless, telecom, Internet, cable television, IPTV and other tech news stories.
Kagan is also known as a Tech Analyst, Wireless Analyst, Telecom Analyst and Principal Analyst.
Reporters: Jeff Kagan sends comments by email to reporters and the media. If you would like to be added to this email list please send request by email.
Clients: Contact Jeff Kagan to discuss briefing him or becoming a consulting client.
Contact: Jeff Kagan by email at jeff(at)jeffKAGAN(dot)com or by phone at 770-579-5810.
Visit his website: at jeffKAGAN.com to learn more and for disclosures.
Twitter: Follow him at @jeffkagan