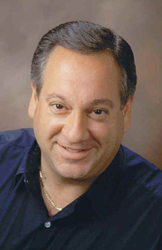 Technology Industry Analyst Jeff Kagan is available to speak with reporters, or may be quoted through this release.
Atlanta, GA (PRWEB) May 19, 2014
AT&T announced they were going to buy DirecTV, says Reuters, May 18.
Industry analyst Jeff Kagan offers comment.
"We still have so much to learn about this deal, but so far it sounds like a great deal for AT&T. It will let them continue to grow in new ways and that will keep investors, customers and partners happy," says principal analyst Jeff Kagan.
"Investors always want to see growth. This is one more way AT&T can show growth going forward. This will also let AT&T compete on a nationwide scale rather than just in their region. This will let AT&T offer a larger combination of satellite TV, IPTV, Internet, voice and wireless," says wireless analyst Kagan.
We have watched companies grow and change over time. In the 1990's there were lots of very small companies. Since that time we have seen countless mergers and acquisitions as the marketplace changed.
"Today we see mergers continue, which continue to change the marketplace. Today, there are fewer and larger companies. Tomorrow we will see even fewer competitors on a nationwide scale. We will also see unlike companies merge creating newer and more powerful kinds of competitors," says tech analyst Kagan.
"I think the timing of this merger makes sense with the Comcast and Time Warner Cable merger on the table. I think either they will both be approved or denied, which is the question, and we'll just have to wait and see," says Kagan.
About Jeff Kagan
Jeff Kagan is a Technology Industry Analyst, consultant and columnist. He is regularly quoted by the media and shares his opinion in many ways over 25 years.
He offers comment to reporters and journalists on wireless, telecom, Internet, cable television, IPTV and other tech news stories.
Kagan is also known as a Tech Analyst, Wireless Analyst, Telecom Analyst and Principal Analyst.
Reporters: Jeff Kagan sends comments by email to reporters and the media. If you would like to be added to this email list, please send request by email.
Clients: Contact Jeff Kagan to discuss briefing him or becoming a consulting client.
Contact: Jeff Kagan by email at jeff(at)jeffKAGAN(dot)com or by phone at 770-579-5810.
Visit his website: at jeffKAGAN.com to learn more and for disclosures.
Twitter: Follow him at @jeffkagan