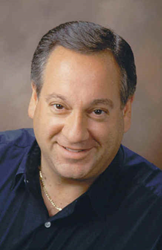 Technology Industry Analyst Jeff Kagan says AT&T U-verse Internet service with GigaPower will roll out to six communities in NC Research Triangle and Piedmont Triad regions.
Atlanta, GA (PRWEB) April 10, 2014
AT&T announced today they have reached an agreement to offer the North Carolina Next Generation Network (NCNGN) AT&T U-verse with GigaPower Internet service to six markets including Durham, Raleigh, Winston-Salem, Cary, Carrboro and Chapel Hill, according to the News Observer, April 10.
Industry analyst Jeff Kagan offers comment.
"This is big news on the high speed Internet front. AT&T CEO Randall Stephenson has said that they would roll out their ultra fast GigaPower Internet service in markets around the country. They started in Austin Texas. This is a very strong next step in their rollout." Says Tech analyst Jeff Kagan.
"I expect to see this move into ultra high speed Internet services to be one of many over the next few years. Ultra high speed Internet is becoming one of the new battlefields. So far companies are not rolling into the same cities which means more people in more cities will be reached sooner. That's good for service providers like AT&T, users and companies in each market area, and the market area itself." Says Principal analyst Kagan.
"This is big news. Going forward it's all about ultra high speed Internet services. That will attract businesses and workers. That means it's good for a community bringing in new and successful businesses, people and the taxes and fees they will generate for the community." Says wireless analyst Kagan.
"So this is a win-win for everyone, AT&T, the end user, companies and the communities. And this is just the beginning. I expect to see AT&T continue to move into more markets as time goes by. This is the new battlefield and competition will only increase as time goes by." Says Kagan.
AT&T GigaPower Internet service would provide residents with speeds up to 1 Gbps which is 10 times faster than what is currently available today.
This proposed plan will also provide Wi-Fi hotspots at locations identified by NCNGN.
Free U-verse with GigaPower up to 100 public sites selected by NCNGN.
A fiber network connecting up to 100 business buildings.
And 3 Mbps U-verse High Speed Internet available to 10 affordable housing complexes covering up to 3,000 residential units to be identified by NCNGN.
AT&T says once they get approval, they begin the build out within weeks.
About Jeff Kagan
Jeff Kagan is a Technology Industry Analyst, consultant and columnist. He is regularly quoted by the media and shares his opinion in many ways over 25 years.
He offers comment to reporters and journalists on wireless, telecom, Internet, cable television, IPTV and other tech news stories.
Kagan is also known as a Tech Analyst, Wireless Analyst, Telecom Analyst and Principal Analyst.
Reporters: Jeff Kagan sends comments by email to reporters and the media. If you would like to be added to this email list please send request by email.
Clients: Contact Jeff Kagan to discuss briefing him or becoming a consulting client.
Contact: Jeff Kagan by email at jeff(at)jeffKAGAN(dot)com or by phone at 770-579-5810.
Visit his website: at jeffKAGAN.com to learn more and for disclosures.
Twitter: Follow him at @jeffkagan