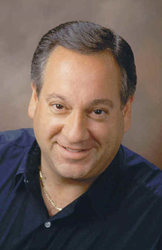 Technology Industry Analyst Jeff Kagan is available to speak with reporters, or may be quoted through this release.
Atlanta, GA (PRWEB) March 08, 2014
Today AT&T Mobility just made another change to their Mobile Share Value Plan. Going forward they have reduced the price of their data plan, increased the size of their data plan, and have expanded the plan to include individuals or two person families, says CNET, Mar 8.
Industry analyst Jeff Kagan offers comment.
"AT&T continues to evolve. Trends in the wireless industry continue to grow and change and AT&T is sticking with those trends and in fact driving them. They just announced they are reducing the price of their Mobile Share Value Plan and increasing the capacity. They are also making this plan available to smaller groups of one or two person families. Customers should love this move," says Tech analyst Jeff Kagan.
AT&T customers had the choice of two plans until today. A 1 gigabit plan cost $45 per month, and a 2 gigabit plan cost $55. Starting tomorrow AT&T is going to have one plan. They will charge $40 per month for a 2 gigabit plan.
In addition AT&T is expanding their Mobile Share Value Plan to now include smaller families of one or two people.
"This is a significant savings. This gives more data at a lower cost. I think this is the new direction of the wireless industry. Companies like AT&T will offer more for less to their customers. This idea has not yet spread throughout the industry yet, but as AT&T continues to win new business I think the writing is on the wall," says Wireless analyst Kagan.
"Last month AT&T expanded and evolved their Mobile Share Value Plan to include families and small businesses. This is the next, natural step in the process. Smaller families with one or two people have expressed interest in this type of plan. Now they have access to it," says Principal analyst Kagan.
It is important to remember that this savings is not automatic. Each customer must contact AT&T and order the change, either online or on the 800 customer service number. However making the change should be very quick and easy.
"I think this kind of change will resonate with customers. This is not the first change. AT&T has made regular changes and additions to this program. And I don't think they are done yet. I see many of these kind of changes occurring going forward," says Kagan.
About Jeff Kagan
Jeff Kagan is a Technology Industry Analyst, consultant and columnist. He is regularly quoted by the media and shares his opinion in many ways over 25 years.
He offers comment to reporters and journalists on wireless, telecom, Internet, cable television, IPTV and other tech news stories.
Kagan is also known as a Tech Analyst, Wireless Analyst, Telecom Analyst and Principal Analyst.
Reporters: Jeff Kagan sends comments by email to reporters and the media. If you would like to be added to this email list please send request by email.
Clients: Contact Jeff Kagan to discuss briefing him or becoming a consulting client.
Contact: Jeff Kagan by email at jeff(at)jeffKAGAN(dot)com or by phone at 770-579-5810.
Visit his website: at jeffKAGAN.com to learn more and for disclosures.
Twitter: Follow him at @jeffkagan