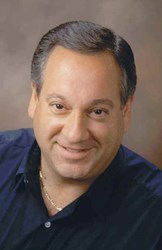 Technology Industry Analyst Jeff Kagan is available to speak with reporters, or may be quoted through this release.
Atlanta, GA (PRWEB) January 21, 2014
AT&T Mobility announced and update to their successful early smartphone upgrade plan. It now works after six months, according to their press release on the Wall Street Journal site, January 20.
Technology analyst Jeff Kagan offers comment.
AT&T says customers can upgrade to a new smartphone for $0 down with AT&T Next, and get lower monthly bills with new Mobile Share Value Plans.
"It pays to stay loyal with your favorite company and get rewarded. AT&T now lets existing customers who want to upgrade more frequently, do just that," says Tech analyst Jeff Kagan.
"All it takes is being a customer with a two year agreement and you can upgrade with AT&T Next after six months. This is just what some customers want. Some customers prefer to live life on the cutting edge. Traditionally customers, even early adopters, don't change phones every month or even every few months. However six months sounds right. Customers can upgrade after 6 months, 8 months 10 months or whenever they want. It's the customers choice and not the companies choice," says Principal analyst Kagan.
"This is the newest wave in wireless marketing. Plans like AT&T Next were introduced a few months ago, and are already successful. This is an upgrade already. And I'll bet it's not the last. As carriers introduce innovation, they also learn more about what customers want and give it to them served on a silver platter," says wireless analyst Kagan.
About Jeff Kagan
Jeff Kagan is a Technology Industry Analyst, consultant and columnist. He is regularly quoted by the media and shares his opinion in many ways over 25 years.
He offers comment to reporters and journalists on wireless, telecom, Internet, cable television, IPTV and other tech news stories.
Kagan is also known as a Tech Analyst, Wireless Analyst, Telecom Analyst and Principal Analyst.
Reporters: Jeff Kagan sends comments by email to reporters and the media. If you would like to be added to this email list please send request by email.
Clients: Contact Jeff Kagan to discuss becoming a consulting client.
Contact: Jeff Kagan by email at jeff(at)jeffKAGAN(dot)com or by phone at 770-579-5810.
Visit his website: at jeffKAGAN.com to learn more and for disclosures.
Twitter: @jeffkagan