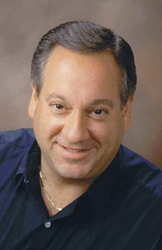 'The first cities will be turned on by late August 2013 which is an incredibly rapid rollout,' says Technology Industry Analyst Jeff Kagan.
Atlanta, GA (PRWEB) May 12, 2014
C Spire announced they are starting construction of their next-generation 1 Gbps Fiber to the Home service in several Mississippi cities, which offers 100 times faster Internet access, according to their May 8, announcement and press release.
Industry analyst Jeff Kagan offers comment.
"1 Gbps Internet is becoming one of the most important next steps in the evolution of the Internet. It's the holy grail, to-date, of the technology world. It will attract economic growth for cities and entire regions. It will attract companies and jobs, which will attract people, who will all buy things and pay taxes. This is the beginning of what may be a very important and enlightened time in Mississippi," says Principal analyst Jeff Kagan.
To date there are only a few companies which have joined this high-speed Internet race. C Spire is one of these companies. C Spire is building their high-speed 1 Gbps Internet service in several Mississippi cities.
Google was the first to offer ultra-high speed Internet service in the Kansas City area. This test has been very successful to date.
"Mississippi looks like it will be the first statewide 1 Gbps fiber to the home initiative in the US," says Tech analyst Kagan.
It will be the largest single deployment of 1 Gbps infrastructure in terms of number of cities in North America. Mississippi will go from worst to first in less than a year in terms of improved broadband speeds and consumer access to ultra high speed broadband.
"That's why C Spire has entered this race. They see the bigger picture benefit it brings to the economic viability to particular cities and they want to expand that benefit throughout the sate of Mississippi," says wireless analyst Kagan.
Last November, C Spire selected the first cities for this 1 Gbps service. They will be Batesville, Clinton, Corinth, Hattiesburg, Horn Lake, McComb, Quinton, Ridgeland and Starkville.
C Spire says service in the first Mississippi cities should be turned on by late August 2014.
"This is only the first phase. That's the exciting part of this transformative story. If that's the case, I only have to ask if Mississippi is ready to suddenly be on center stage for what the future of this ultra high speed Internet can bring to a city and in fact an entire state," says Technology analyst Kagan.
About Jeff Kagan
Jeff Kagan is a Technology Industry Analyst, consultant and columnist. He is regularly quoted by the media and shares his opinion in many ways over 25 years.
He offers comment to reporters and journalists on wireless, telecom, Internet, cable television, IPTV and other tech news stories.
Kagan is also known as a Tech Analyst, Wireless Analyst, Telecom Analyst and Principal Analyst.
Reporters: Jeff Kagan sends comments by email to reporters and the media. If you would like to be added to this email list please send request by email.
Clients: Contact Jeff Kagan to discuss briefing him or becoming a consulting client.
Contact: Jeff Kagan by email at jeff(at)jeffKAGAN(dot)com or by phone at 770-579-5810.
Visit his website: at jeffKAGAN.com to learn more and for disclosures.
Twitter: Follow him at @jeffkagan