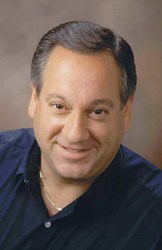 Technology Industry Analyst Jeff Kagan is available to speak with reporters, or may be quoted through this release.
Atlanta, GA (PRWEB) February 21, 2014
C Spire announced the city of Ridgeland MS has qualified its first area for their ultra-fast 1 Gbps (Gigabit per second) fiber to the home Internet and related digital television and home phone services, says their press release, Feb 21.
Industry analyst Jeff Kagan offers congratulations to Ridgeland and C Spire.
"Ultra fast, 1 Gbps Internet connections is becoming a very hot area. Internet access has been getting better and faster every year, but has not been growing fast enough for some cities, businesses and many users," says Tech analyst Jeff Kagan.
"Cities see this ultra fast Internet as a real growth opportunity. When a city has an advantage like super fast Internet, they attract businesses to the area. That's good for economic growth. That's why Ridgeland is working hard to qualify area after area for this new service. And that's why other cities in Mississippi are also racing on the same track," says technology analyst Kagan.
"Companies are attracted to this very fast Internet service and that is good for the economics of the entire area. It draws in people who want to live and work in this kind of advanced area. It also rewards citizens of the area since they are one of a few cities that offers this kind of futuristic fast service," says Principal analyst Kagan.
"Over the next several years when only certain cities have this super fast advantage, these cities will have an advantage in the marketplace. That is good for the economics of the area, the companies and the workers and people who live there," says Kagan.
"As the years pass and more cities get access to this limited service, the advantage fades and this service becomes a simple cost of doing business. So eventually most cities will offer this high speed service and this edge will fade. However that is years in the future. Today this is a very good thing for cities who want to grow and attract businesses and workers and all the taxes generated," says Kagan.
About Jeff Kagan
Jeff Kagan is a Technology Industry Analyst, consultant and columnist. He is regularly quoted by the media and shares his opinion in many ways over 25 years.
He offers comment to reporters and journalists on wireless, telecom, Internet, cable television, IPTV and other tech news stories.
Kagan is also known as a Tech Analyst, Wireless Analyst, Telecom Analyst and Principal Analyst.
Reporters: Jeff Kagan sends comments by email to reporters and the media. If you would like to be added to this email list please send request by email.
Clients: Contact Jeff Kagan to discuss briefing him or becoming a consulting client.
Contact: Jeff Kagan by email at jeff(at)jeffKAGAN(dot)com or by phone at 770-579-5810.
Visit his website: at jeffKAGAN.com to learn more and for disclosures.
Twitter: Follow him at @jeffkagan