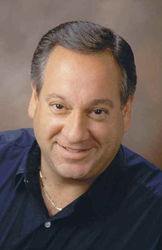 General Motors and OnStar announced pricing and availability for their new 4G LTE wireless connectivity provided by AT&T, says Technology Industry Analyst Jeff Kagan
Atlanta, GA (PRWEB) May 13, 2014
GM published a press release on May 12 announcing pricing for their new 4G LTE wireless connectivity offering for the next generation of it's vehicles, powered by AT&T Mobility.
Industry analyst Jeff Kagan offers comment.
"It is very exciting watching how the wireless industry is transforming the automotive industry," says wireless analyst Jeff Kagan.
"This is the next generation of wireless mobility for the automobile. This wireless news is big. It will change the entire automotive industry. This is the first step for GM into this new wireless world," says Principal analyst Kagan.
GM announced pricing for their 4G LTE connectivity for the next generation of its vehicles.
Existing AT&T customers will simply be able to add their 4G LTE equipped vehicle to their Mobile Share Value Plan for $10 per month, just like a smartphone or tablet. None AT&T customers will set up their first account for this vehicle service.
OnStar uses this AT&T 4G LTE technology and offers a built-in Wi-Fi hotspot that will let the driver and passengers to pair up to seven devices with high speed connectivity.
"This will change the driving experience for everyone, the driver and the passengers. It will bring so much more information to the driver relevant to the trip. Whether the passengers are other adults or tech addicted teenagers who can't wait to get there. Now they won't even think about the length of the trip. They'll be happy playing with their connected technology," says tech analyst Kagan.
The 2015 Chevrolet Malibu will be the first GM vehicle equipped with this technology, followed by more than 30 other Chevrolet, Buick, GMC and Cadillac vehicles by the end of the year.
This 4G LTE and Wi-Fi hardware will come as standard equipment.
About Jeff Kagan
Jeff Kagan is a Technology Industry Analyst, consultant and columnist. He is regularly quoted by the media and shares his opinion in many ways over 25 years.
He offers comment to reporters and journalists on wireless, telecom, Internet, cable television, IPTV and other tech news stories.
Kagan is also known as a Tech Analyst, Wireless Analyst, Telecom Analyst and Principal Analyst.
Reporters: Jeff Kagan sends comments by email to reporters and the media. If you would like to be added to this email list please send request by email.
Clients: Contact Jeff Kagan to discuss briefing him or becoming a consulting client.
Contact: Jeff Kagan by email at jeff(at)jeffKAGAN(dot)com or by phone at 770-579-5810.
Visit his website: at jeffKAGAN.com to learn more and for disclosures.
Twitter: Follow him at @jeffkagan