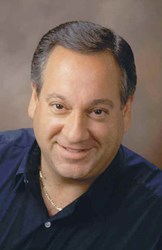 Technology Industry Analyst Jeff Kagan is available to speak with reporters, or may be quoted through this release.
Atlanta, GA (PRWEB) January 17, 2014
Google may get into the smart contact lenses business, according to CNN Money, January 17.
Technology analyst Jeff Kagan offers comment.
"The first word I can think of is, WOW! Sticking your finger several times a day to measure a drop of blood and test to see your bodies sugar level may be going bye-bye. That is of course if you don't mind wearing contact lenses that make you look like Lieutenant Commander Data on Star Trek Generations," says Tech analyst Jeff Kagan.
"Google is at it again. I remember when Google used to be just a fast search engine. Today they are into so many different industries and segments and they are transforming them, one after the other," says Principal analyst Kagan.
"Whether this particular innovation makes it to market or not, Google is growing and taking over the world. Many question how significantly Google is growing and changing industries, but you have to give them credit, they are innovative," says Kagan.
Now it looks like Google wants to get into the healthcare industry. This contact lenses may only be the first step in this new opportunity for them.
"This reminds me of a TV show from the 70's called The Six Million Dollar Man with Steve Austin. That was back in the days of analog technology. Today everything is digital, does so much more, and costs so much more as well. Today six million dollars may be what Google spends on coffee and energy drinks," says Kagan.
"Anyway you look at this, if it works, it is great news for diabetes patients. The bigger question is what's next? Expect to see Google moving headstrong into this healthcare direction, along with many other directions as well," says Kagan.
About Jeff Kagan
Jeff Kagan is a Technology Industry Analyst, consultant and columnist. He is regularly quoted by the media and shares his opinion in many ways over 25 years.
He offers comment to reporters and journalists on wireless, telecom, Internet, cable television, IPTV and other tech news stories.
Kagan is also known as a Tech Analyst, Wireless Analyst, Telecom Analyst and Principal Analyst.
Reporters: Jeff Kagan sends comments by email to reporters and the media. If you would like to be added to this email list please send request by email.
Clients: Contact Jeff Kagan to discuss becoming a consulting client.
Contact: Jeff Kagan by email at jeff(at)jeffKAGAN(dot)com or by phone at 770-579-5810.
Visit his website: at jeffKAGAN.com to learn more and for disclosures.
Twitter: @jeffkagan