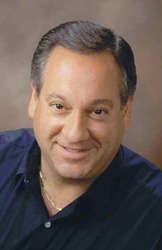 Technology Industry Analyst Jeff Kagan is available to speak with reporters, or may be quoted through this release
Atlanta, GA (PRWEB) March 25, 2014
HTC announced today their new HTC One M8, according to ABC News March 25. It is now available for sale on AT&T Mobility, Verizon Wireless and Sprint. T-Mobile will start next month and others will follow.
Industry analyst Jeff Kagan offers comment.
"The first question I have is will the HTC One M8 be more successful this year compared to last year?" asked wireless analyst Kagan.
"HTC introduced the HTC One last year. I used one of the Google Android devices and liked it. On one hand it was a good, solid, reliable smartphone. On the other hand HTC had very weak advertising, marketing, public relations and brand building," says Principal analyst Kagan.
"In the wireless business you need both. It's like a great steak with great sizzle, or a great cake with great frosting. Companies need great technology and great marketing. HTC had great technology, but they missed on the marketing side last year," says Kagan.
"I have no doubt HTC has a great device this year with this HTC One M8. I'll let you know after I test drive one. The real question is have they learned their lessons on the advertising, marketing, public relations and brand side? I hope so. I would like to see HTC win going forward. We'll see what happens next," says Kagan.
HTC One M8 is being introduced to the market today, before the next Samsung Galaxy S5. The top two competitors in the smartphone space are Apple iPhone and Samsung Galaxy which uses Google Android.
About Jeff Kagan
Jeff Kagan is a Technology Industry Analyst, consultant and columnist. He is regularly quoted by the media and shares his opinion in many ways over 25 years.
He offers comment to reporters and journalists on wireless, telecom, Internet, cable television, IPTV and other tech news stories.
Kagan is also known as a Tech Analyst, Wireless Analyst, Telecom Analyst and Principal Analyst.
Reporters: Jeff Kagan sends comments by email to reporters and the media. If you would like to be added to this email list please send request by email.
Clients: Contact Jeff Kagan to discuss briefing him or becoming a consulting client.
Contact: Jeff Kagan by email at jeff(at)jeffKAGAN(dot)com or by phone at 770-579-5810.
Visit his website: at jeffKAGAN.com to learn more and for disclosures.
Twitter: Follow him at @jeffkagan