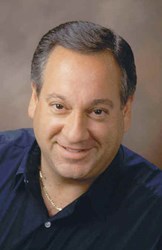 Technology Industry Analyst Jeff Kagan is available to speak with reporters, or may be quoted through this release.
Atlanta GA (PRWEB) January 31, 2014
One interesting question is if regulators do let Lenovo acquire Motorola from Google, can they rebuild it and make it successful once gain, according to Investors Business Daily, Jan 30.
Industry analyst Jeff Kagan offers comment.
"So now Lenovo wants to buy Motorola from Google. Two questions. Will regulators let them, and if so, will they be successful at reinventing Motorola and making it successful once again where Google failed?" Asks Tech analyst Jeff Kagan.
Motorola was the oldest and best known brand in the wireless space for decades. The StarTac was the last successful wireless handset they had before the networks switched from analog to digital. That's when Motorola lost their way.
Years later Motorola had success with the Razr, but had no follow up, so they rose and fell again. Years later Motorola partnered with Verizon Wireless on their Motorola Droid smartphone which has shown a lower level of success.
Then Motorola was recently acquired by Google. Since then they introduced their latest handset entry called the Moto X. This has seen limited success as well.
"Motorola was a great company, but lost their way in the late 1990's and has been trying to find themselves ever since. I think Google mostly wanted Motorola to get their hands on the patents and intellectual property at Motorola. I think that's why this deal with Lenovo is for the Motorola brand and company, and not the patents which Google will hang onto." Says Technology analyst Kagan.
"Looking at this deal, while it may make sense when completed, there is a lot of ground to cover before hand. First regulators have to agree to let this acquisition take place. The potential problem is Lenovo is a Chinese company and that get's US regulators on high security alert. If it is approved, it will take a while before Motorola is worked into the Lenovo world. This is similar to the way the IBM Thinkpad business was acquired by Lenovo and took a few years to get settled." Says Kagan.
"The next question is what comes next? I think Lenovo want's this Motorola business to partner with it's computer, laptop and tablet business. I think Lenovo sees themselves as the next Apple or Samsung or Microsoft Nokia competing in all these separate sectors under one brand name." Says Principal analyst Kagan.
"So we may be witnessing the birth of the next sizable competitor in this new space. Will they be successful? Who knows at this point, but don't blink because I think Lenovo will move pretty quicky if they do win approval by regulators. Then we'll just have to wait and see how this story unfolds. Another interesting question is will Lenovo keep Motorola headquarters where it is, or move it to where it's Thinkpad business is? Lot's of questions ahead." Says Kagan.
About Jeff Kagan
Jeff Kagan is a Technology Industry Analyst, consultant and columnist. He is regularly quoted by the media and shares his opinion in many ways over 25 years.
He offers comment to reporters and journalists on wireless, telecom, Internet, cable television, IPTV and other tech news stories.
Kagan is also known as a Tech Analyst, Wireless Analyst, Telecom Analyst and Principal Analyst.
Reporters: Jeff Kagan sends comments by email to reporters and the media. If you would like to be added to this email list please send request by email.
Clients: Contact Jeff Kagan to discuss briefing him or becoming a consulting client.
Contact: Jeff Kagan by email at jeff(at)jeffKAGAN(dot)com or by phone at 770-579-5810.
Visit his website: at jeffKAGAN.com to learn more and for disclosures.
Twitter: Follow him at @jeffkagan