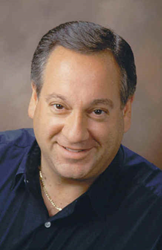 Technology Industry Analyst Jeff Kagan is available to speak with reporters, or may be quoted through this release.
Atlanta, GA (PRWEB) February 23, 2014
Netflix struck a deal to help speed up the slow download speed problem with Comcast, according to USA Today, Feb 23.
Industry analyst Jeff Kagan offers comment.
"Congratulations to both Comcast and Netflix on finally doing a deal. Comcast and Netflix seem to have finally struck a deal that will benefit them both, and their customers. This is just one of many such deals that will have to be reached between a variety of companies representing both the providers of high speed Internet and those who want to use that bandwidth to reach customers and build their businesses," says Tech analyst Jeff Kagan.
"Net Neutrality is often a confusing topic. I see the point both sides are making and they both make sense. Yet we have to make a decision that is fair to all, heading in one direction or the other and stick to it," says Technology analyst Kagan.
"This problem is one of many that is challenging the online world. Companies like Netflix need fast download speeds for their customers to download movies and television shows. Yet companies like Netflix or Google don't provide bandwidth. They require customers get Internet connectivity from other companies like cable television or telephone companies," says Principal analyst Kagan.
Netflix alone uses roughly one third of all download capacity of the Internet each night. However they have not paid for that usage. Companies like Netflix and Google have been on the side of using bandwidth provided by companies like Comcast, Time Warner, AT&T and Verizon, and paying nothing for it.
That means these providers must continue to invest billions of dollars every year to keep up with the rising demand.
"Most companies are not a problem. However a few are and they should bear some of the financial weight. Customers have taken the side of Netflix and Google so they don't have to pay more if they use these services. The problem is the entire system was not set up correctly from the beginning. Now we have to try and retrace our steps and set up the system to be fair to all competitors and players," says Kagan.
"Will this be the final solution? Probably not, but it is a good start and may set the industry on a healthy course, finally. We'll see what happens," says Kagan.
About Jeff Kagan
Jeff Kagan is a Technology Industry Analyst, consultant and columnist. He is regularly quoted by the media and shares his opinion in many ways over 25 years.
He offers comment to reporters and journalists on wireless, telecom, Internet, cable television, IPTV and other tech news stories.
Kagan is also known as a Tech Analyst, Wireless Analyst, Telecom Analyst and Principal Analyst.
Reporters: Jeff Kagan sends comments by email to reporters and the media. If you would like to be added to this email list please send request by email.
Clients: Contact Jeff Kagan to discuss briefing him or becoming a consulting client.
Contact: Jeff Kagan by email at jeff(at)jeffKAGAN(dot)com or by phone at 770-579-5810.
Visit his website: at jeffKAGAN.com to learn more and for disclosures.
Twitter: Follow him at @jeffkagan