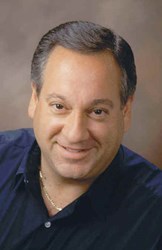 Technology Industry Analyst Jeff Kagan is available to speak with reporters, or may be quoted through this release.
Atlanta, GA (PRWEB) January 19, 2014
Sprint introduced their new Framily Plan, says Forbes on Jan 8.
Technology analyst Jeff Kagan offers comment.
"Sprint has been struggling for years trying to catch a break. They have been acquired by Softbank last year and ever since we have been sitting back and waiting to see what will happen next," says Tech analyst Jeff Kagan.
"They are working on rebuilding and strengthening their network to be more competitive in the marketplace. So far they have not seen any change in customer losses, but there is hope that will change in the near future," says Principal analyst Kagan.
"Sprint has been mostly focused on plans and offerings that will help them hang on to existing customers while they go through the rebuilding process. That explains this new Framily Plan," says Wireless analyst Kagan.
The Sprint Framily Plan takes their typical friends and family plan to a higher level. If offers higher discounts the more people that sign up under one plan, up to a total of ten. As they say, the more people added, the lower the monthly bill.
"Framily Plan is a good idea, but does not shake up the industry. However it could be successful helping Sprint hang on to their existing customers," says Kagan.
"However the biggest and best idea is for Sprint to hurry up and upgrade and roll out their next generation wireless carrier which we are all anxiously waiting for. If that makes news and generates excitement, then that could do more for Sprint going forward than anything else they have done to date. The world is waiting," says Kagan.
About Jeff Kagan
Jeff Kagan is a Technology Industry Analyst, consultant and columnist. He is regularly quoted by the media and shares his opinion in many ways over 25 years.
He offers comment to reporters and journalists on wireless, telecom, Internet, cable television, IPTV and other tech news stories.
Kagan is also known as a Tech Analyst, Wireless Analyst, Telecom Analyst and Principal Analyst.
Reporters: Jeff Kagan sends comments by email to reporters and the media. If you would like to be added to this email list please send request by email.
Clients: Contact Jeff Kagan to discuss becoming a consulting client.
Contact: Jeff Kagan by email at jeff(at)jeffKAGAN(dot)com or by phone at 770-579-5810.
Visit his website: at jeffKAGAN.com to learn more and for disclosures.
Twitter: @jeffkagan