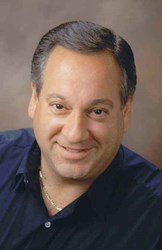 Technology Industry Analyst Jeff Kagan is available to speak with reporters, or may be quoted through this release.
Atlanta, GA (PRWEB) February 10, 2014
Sprint and Softbank executives may rethink their desire to acquire T-Mobile, says FierceWireless.com, Feb 10.
Industry analyst Jeff Kagan offers comment.
"I have been called by the media several times in recent weeks asking whether I thought Sprint and Softbank would be successful at acquiring T-Mobile. My answer is simple. I believe that Sprint Softbank would love to get their hands on T-Mobile. And I believe T-Mobile would go willingly. However there is also the government who has to give their blessing and that will be the bump in the road." Says Tech analyst Jeff Kagan.
"The US Government said no when AT&T tried to acquire T-Mobile a few years ago. They thought it was important to have four top competitors in the space. I don't think anything has changed. So with that said there would have to be a compelling reason that would benefit the market, not just Sprint, Softbank and T-Mobile." Says Technology analyst Kagan.
"A few years ago only AT&T and Verizon were growing. At that time T-Mobile and Sprint were in trouble. Since that time things are starting to change. T-Mobile got a new CEO and has started to grow once again. Sprint has been acquired by Softbank and has not started to grow yet, but we are hoping to see that growth begin sooner rather than later." Says Principal analyst Kagan.
"Sprint and Softbank are not done. They have only just begun to transform Sprint, and to reinvent themselves to be a new kind of player going forward. So whether they are successful with T-Mobile or not, don't count them out. I think we can expect quite a bit of action from them going forward. Stay tuned." Says Kagan.
About Jeff Kagan
Jeff Kagan is a Technology Industry Analyst, consultant and columnist. He is regularly quoted by the media and shares his opinion in many ways over 25 years.
He offers comment to reporters and journalists on wireless, telecom, Internet, cable television, IPTV and other tech news stories.
Kagan is also known as a Tech Analyst, Wireless Analyst, Telecom Analyst and Principal Analyst.
Reporters: Jeff Kagan sends comments by email to reporters and the media. If you would like to be added to this email list please send request by email.
Clients: Contact Jeff Kagan to discuss briefing him or becoming a consulting client.
Contact: Jeff Kagan by email at jeff(at)jeffKAGAN(dot)com or by phone at 770-579-5810.
Visit his website: at jeffKAGAN.com to learn more and for disclosures.
Twitter: Follow him at @jeffkagan