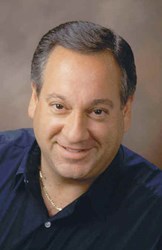 Technology Industry Analyst Jeff Kagan is available to speak with reporters, or may be quoted through this release.
Atlanta, GA (PRWEB) January 26, 2014
SQLstream, Inc. s-Server has been named a Trend setting product for 2014, according to Database Trends and Applications magazine in this release. SQLstream issued their own release as well.
Technology Industry analyst Jeff Kagan offers comment.
SQLstream is a standards based streaming Big Data analytics platform. The Trend setting Products in Data for 2014 honors organizations with a commitment to technology innovation whose breakthrough products are arming organizations with the tools needed to address their rapidly growing and changing market place requirements.
"Congratulations to SQLstream on this honor. This is a large and growing segment. Rapid growth in big data means companies and organizations struggle more and more trying to manage an increasing flow of data. This list tries to make it easier for companies to understand whats available and help them choose." Says Tech analyst Jeff Kagan.
The worlds most data driven companies like telecom, wireless, financial and governments need help managing their ever increasing amount of data. That's the space that SQLstream works in.
SQLstream (http://www.sqlstream.com) says they help businesses perform real time analytics and extract operational intelligence from unstructured log file, sensor and other machine generated big data.
Database Trends and Applications magazine says, "the data driven demands of organizations have never been greater. Today organizations need to manage more data, flowing faster, and with great variety from more sources than ever before."
"This creates a rapidly growing need to help companies translate and utilize all this data. And that's what SQLstream does. This is a young and very rapidly growing space and I don't see anything slowing it down. This is a huge opportunity for companies who know how to use it, and a huge drawback for companies who don't." Says Kagan.
About Jeff Kagan
Jeff Kagan is a Technology Industry Analyst, consultant and columnist. He is regularly quoted by the media and shares his opinion in many ways over 25 years.
He offers comment to reporters and journalists on wireless, telecom, Internet, cable television, IPTV and other tech news stories.
Kagan is also known as a Tech Analyst, Wireless Analyst, Telecom Analyst and Principal Analyst.
Reporters: Jeff Kagan sends comments by email to reporters and the media. If you would like to be added to this email list please send request by email.
Clients: Contact Jeff Kagan to discuss briefing him or becoming a consulting client.
Contact: Jeff Kagan by email at jeff(at)jeffKAGAN(dot)com or by phone at 770-579-5810.
Visit his website: at jeffKAGAN.com to learn more and for disclosures.
Twitter: Follow him at @jeffkagan