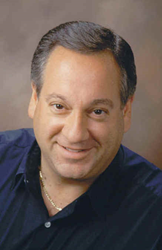 May is National Stroke Awareness Month. This book is about stroke and recovery and is an inspiring journey which has already helped countless others deal with their stroke recovery.
Atlanta, GA (PRWEB) April 18, 2014
Did you have a stroke? Or did your family or friend have a stroke? Then you understand how the world suddenly changes for stroke survivors and their family and friends.
Stroke happens quickly. Once it happens, it lasts. It changes the stroke survivor's life. It also changes the lives of their family and friends. Everything changes at that moment.
"How do I know? Because I had a stroke ten years ago. I battled through recovery to rebuild my ability to think and function. It was a long and often frustrating journey, but the good news is I have recovered. I like to share what I have learned with other stroke survivors, their friends and family," says Jeff Kagan.
Stroke survivors are faced with a simple choice. To re-engage or not. In the first few months so many are not yet capable of making that decision early on because the damage is to the brain.
However once every stroke survivor reaches that point early in their recovery when they can think clearly enough, they face that choice. To re-engage with life, or not.
"Making the right choice here is the key to recovery. Re-engage. Fight to recovery. Once that decision is made, it's the beginning of a long road that leads to eventual recovery," says Kagan.
"I have good news and bad news. The good news is once you decide and commit to recovery, the recovery begins. The bad news is it often takes years. Sorry. No easy way to say it. Your brain is injured. You now face a long and often difficult recovery," says Kagan.
"You need time. Fortunately you have all the time in the world now. That's hard to understand, I know. But trust me, things are different now. You need the support of your family and friends. Lean on them. They don't understand stroke. And it is hard for you to explain with your damaged brain. Yet that is the first step," says Kagan.
"Yet from everything I have seen and heard and experienced myself, if you work hard, day after day, you will see recovery. The extent of your recovery is the only question. Will it be modest or almost full recovery? If you want as full a recovery as possible, and who doesn't, it takes work. Every stinking day. But the good news is you will feel better every day as you make progress. Keep up the job of recovery, and you will recover. That's your focus now and going forward. That's one of many lessons I learned, and you will too," says Kagan.
Read Jeff Kagan's book, Life After Stroke. It's the inspiring story of survival and recovery.
It is available online at Amazon.com, Barnes&Noble.com, Apple iTunes, the publisher FastPencil.com and many other online bookstores.
Life After Stroke is available both as a hard copy book, and as an eBook. The hard copy book is shipped to you. The eBook is available immediately after download.
Visit any of these sites and preview the beginning of this book for free before you decide to purchase.
"I hope you are inspired toward recovery. It has been ten years and I feel great now. Not a full recovery, but as close as they come. Some people have a more rapid recovery. Others take time. Either way, you can work toward to same happy goal," says Jeff Kagan.
Jeff Kagan has appeared in the media quite often including television, radio, newspapers, magazines and the Internet. He has been a guest on CNN, CNBC, ABC, NBC, CBS, USA Today, The Wall Street Journal and many others.