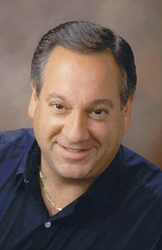 Technology Industry Analyst Jeff Kagan is available to speak with reporters, or may be quoted through this release.
Atlanta, GA (PRWEB) April 14, 2014
Today T-Mobile announced it is doing away with all overage charges for its talk, text and data services. It also challenged AT&T, Verizon and Sprint to do the same, according to Wireless Week, Apr. 4.
Industry analyst Jeff Kagan offers comment.
"I am very happy that T-Mobile has started to grow again, and is no longer lying on their death bed like they were a year ago. And I am also happy they have decided to end their overage charges to their customers. This is another good step for them to take," says wireless analyst Jeff Kagan.
"T-Mobile has challenged AT&T, Verizon and Sprint to follow them. While this sounds like a great marketing idea, it won't work. Let me be clear. I do think the entire industry is moving in this same direction. And while others may do the same thing, I don't think it will have anything to do with this T-Mobile challenge," says Tech analyst Kagan.
"While I have a lot of respect for T-Mobile pulling itself up from the bottom of the barrel a year ago, I don't think they carry enough weight in the industry yet to force any competitor to blink," says Principal analyst Kagan.
"With that said, the wireless industry continues to grow and change, just has it has always done. The moves T-Mobile is making starting last year go right along with the changing industry. However this does not mean T-Mobile created or directed this change. This was and continues to happen on it's own. Every carrier follows the same path," says Kagan.
"T-Mobile just jumps in sooner than the rest. Why? Perhaps they see this as a growth opportunity for a smaller company. Perhaps they see this as an opportunity to try and lead. However these industry changes are occurring on their own, and have nothing to do with T-Mobile. Other carriers will simply respond to the changing industry, the same as T-Mobile, on their own timeframe," says Kagan.
"Either way I am happy to see T-Mobile up and competing again, and I am happy to see the industry continuing to grow, mature and change. There are enormous growth opportunities for everyone ahead for both the larger and smaller carriers. Let's hope they all win," says Kagan.
About Jeff Kagan
Jeff Kagan is a Technology Industry Analyst, consultant and columnist. He is regularly quoted by the media and shares his opinion in many ways over 25 years.
He offers comment to reporters and journalists on wireless, telecom, Internet, cable television, IPTV and other tech news stories.
Kagan is also known as a Tech Analyst, Wireless Analyst, Telecom Analyst and Principal Analyst.
Reporters: Jeff Kagan sends comments by email to reporters and the media. If you would like to be added to this email list please send request by email.
Clients: Contact Jeff Kagan to discuss briefing him or becoming a consulting client.
Contact: Jeff Kagan by email at jeff(at)jeffKAGAN(dot)com or by phone at 770-579-5810.
Visit his website: at jeffKAGAN.com to learn more and for disclosures.
Twitter: Follow him at @jeffkagan