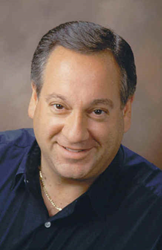 Now that Sprint Spark, AT&T Mobility, Verizon Wireless and T-Mobile have announced their first VoLTE markets with HD Voice, Technology Industry Analyst Jeff Kagan discusses what it is.
Atlanta, GA (PRWEB) May 23, 2014
Sprint will have VoLTE and HD Voice as part of their Sprint Spark network upgrade. Last week AT&T announced, then a few days ago Verizon and now T-Mobile announced their entry into VoLTE and HD Voice, says the Los Angeles Times, May 22.
Industry analyst Jeff Kagan offers comment and explanation of what VoLTE and HD Voice is.
"VoLTE is Voice over LTE and is the next generation of wireless voice services carried over wireless data networks. Currently voice is not carried over data networks. VoLTE would let the data network carry voice. This digital voice should be much higher quality," says Wireless analyst Jeff Kagan.
"VoLTE will let HD Voice occur which is much higher quality voice calls. There is really nothing the average customer will have to do in order to take advantage of the upcoming VoLTE services, except make sure their handset is VoLTE capable. If not they will not be able to use VoLTE in voice conversations. There are very few VoLTE capable phones today, but I expect that to change quickly," says Tech analyst Kagan.
VoLTE is the next generation for wireless voice. It gives clearer quality and uses the wireless data networks, not the wireless voice networks. Rather than wireless networks having to operate a voice and a data network, going forward they will just have to operate one data network that would handle everything from voice to data.
"If you pull the camera back and take a longer term historical perspective you will see that wireless has been changing many times over the last few decades. Starting with analog voice to digital to data networks and now to higher speed data networks letting us do so many things we never could before. Things like watch live television, downloading movies or listening to live radio. VoLTE is part of a series of improvements in the wireless world," says Principal analyst Kagan.
Sprint has been talking about their HD Voice entry through their Sprint Spark network upgrade. Last week AT&T announced they have started to roll into multiple markets using VoLTE services. Earlier this week Verizon said they will be doing something similar, but won't be starting till the end of this year at the earliest. Now T-Mobile says they are rolling out VoLTE services in one market.
This is the beginning. This is the early days. This is the next generation for voice over data networks in the wireless world, so expect every carrier to be a player in VoLTE.
"At first expect very few devices will be able to access this HD Voice service, but over the next several months and quarters I fully expect every phone maker will jump onto this bandwagon. This is the path to the future in the wireless space. This is the very early days are reinventing and improving wireless voice. It will take several years for this wave to cover the entire industry. This wave is just now starting," says Technology analyst Kagan.
About Jeff Kagan
Jeff Kagan is a Technology Industry Analyst, consultant and columnist. He is regularly quoted by the media and shares his opinion in many ways over 25 years.
He offers comment to reporters and journalists on wireless, telecom, Internet, cable television, IPTV and other tech news stories.
Kagan is also known as a Tech Analyst, Wireless Analyst, Telecom Analyst and Principal Analyst.
Reporters: Jeff Kagan sends comments by email to reporters and the media. If you would like to be added to this email list please send request by email.
Clients: Contact Jeff Kagan to discuss briefing him or becoming a consulting client.
Contact: Jeff Kagan by email at jeff(at)jeffKAGAN(dot)com or by phone at 770-579-5810.
Visit his website: at jeffKAGAN.com to learn more and for disclosures.
Twitter: Follow him at @jeffkagan