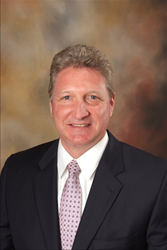 His expertise will improve the range of services we can offer our clients and the community.
Grand Junction, CO (PRWEB) February 18, 2015
Avant-Garde Advisors LLC, a Colorado headquartered registered investment advisor, is proud to announce the addition of Jeff Murray as an Independent Wealth Advisor in Grand Junction, Colorado. Douglas B. May, CFA, Avant-Garde's Regional Manager for the Mountain West region, is excited to add Jeff and his experience to the Grand Junction office. "Having Jeff's expertise with Qualified Plans opens up an entirely new way for us to serve business owners and professionals," May said. "Helping business owners and managers maximize the benefits of having the correct retirement plan, along with Jeff's broad financial planning experience, will help us improve the quality of service we can provide to our clients." "Expanding the capabilities of our Grand Junction office has been a priority since we moved into that market," Jon Dubravac, CEO of Avant-Garde, stated. "It takes time to build out a high quality team that can serve all the needs of our clients, but we believe with our recent personnel additions and investments in technology we now are the premier firm in this market."
Jeff joins Avant-Garde Advisors as a specialist in corporate qualified retirement plans and business succession planning. Jeff began his career as a financial advisor with Prudential Financial in 1993, in San Diego, California and was awarded Rookie of the Year the following year. Jeff then worked for National Life of Vermont, a Pension company, where he developed extensive knowledge working with clients on qualified retirement plans. Jeff continued his evolution of helping clients when he joined New England Financial, a Met Life Company, focusing on business benefits and business succession planning. Moving back to Colorado was always a goal of Jeff's and in 2012 that dream became a reality when Jeff moved to Grand Junction. Jeff enjoys the outdoors of Western Colorado on a regular basis, as well as the people and community in which he resides.
About Avant-Garde Advisors
Avant-Garde Advisors is a Denver-based, Registered Investment Advisor & premier wealth management firm with a national footprint. Avant-Garde provides advisors with a turn-key solution for transitioning to independence, which includes an advanced technology platform, comprehensive asset management solutions and simplistic compliance oversight. In 2014, Avant-Garde Advisors was named one of the fastest growing registered investment advisor firms, by ranking 22nd for growth in 2013 as published in Financial Advisor Magazine. Avant-Garde provides investment management and financial planning services through a network of independent and private wealth advisors in California, Colorado, Florida and Arizona. To learn more about the company, please visit our website at http://www.avantgardewm.com