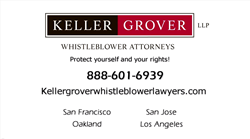 Fraud on the government has reached epidemic proportions in recent years.
(PRWEB) June 19, 2014
ReportGovFraudNow.com is a new website designed to provide easy to understand information to individuals who have information about alleged fraud on the government.
The portal will be a valuable resource for anyone with questions about reporting healthcare fraud, defense contractor fraud, procurement fraud, fraud involving underpaying the government, and other illegal acts that lead to billions of dollars in losses for the government each year. With the launch of ReportGovFraudNow.com, people with important evidence of fraud and abuse that costs taxpayers billions can get straight-forward answers about how the process of reporting fraud works and how to protect their own rights in the process.
Why Report Fraud on the Government Now?
Fraud on the government has reached epidemic proportions in recent years. Estimates of Medicare fraud alone total more than $60 billion each year says Rhode Island congressional candidate Brendan Doherty as reported on PolitiFact Rhode Island dated March 11th, 2012.
http://www.politifact.com/rhode-island/statements/2012/mar/20/brendan-doherty/rhode-island-congressional-candidate-brendan-doher/
Since all government funded programs are paid-for with our taxpayer dollars, these frauds hurt all of us. In the ongoing effort to battle this epidemic, whistleblowers—those with information about how these frauds are being perpetrated—have proven to be the most effective weapon in fighting fraud on the government.
Congress has passed numerous laws to help encourage these whistleblowers to report what they witness and to make sure they are protected against retaliation if they do step forward. State legislatures have followed Washington's lead with more and more states passing whistleblower laws every year. Every potential whistleblower should understand which laws may already exist to help them in reporting a fraud on the government, and what the whistleblower's rights are in that process. ReportGovFraudNow.com was developed to provide easy-to-understand information to potential whistleblowers to help inform their decision-making process and raise awareness about the laws that have been passed to protect the rights of all whistleblowers. Individuals can visit ReportGovFraudNow.com to download a free eBook about reporting fraud today.
Visit ReportGovFraudNow.com for More Information
By visiting ReportGovFraudNow.com individuals with information about suspected fraud on the government can educate themselves about how to report what they know to the right authorities and make sure they are protected in the process. The easy to navigate website also offers a free downloadable eBook summarizing the most important information for anyone considering reporting government fraud now.
With offices in San Francisco and Los Angeles, the whistleblower lawyers at Keller Grover are dedicated advocates with experience in fighting fraud and protecting the rights of the whistleblower who reports the fraud. While many law firms have experience dealing with one issue or the other, few are experienced enough to handle both issues together. That's why the legal team at Keller Grover, with more than 20 years' experience practicing employment law and litigating fraud cases, is uniquely qualified to advise whistleblowers and represent them in whistleblower litigation.
For more information about reporting fraud against the government, please visit the web http://www.ReportGovFraudNow.com/.
Follow ReportGovFraudNow.com Social Media Sites
YouTube
https://www.youtube.com/channel/UCyg1K7beC6YLiKKSIe-ZYQg
Facebook
https://www.facebook.com/pages/Report-Gov-Fraud-Now/631908933529673
Twitter
https://twitter.com/ReportGovFraud
Google +
https://plus.google.com/u/0/100023001449441855232/posts
Media Contact
Jeffrey F. Keller
866.486.1537