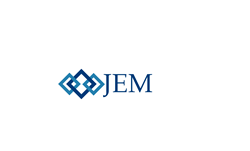 I am honored and humbled by all the amazingly talented and experienced professionals who have joined JEM. Their experience and expertise is the key to our growth and success. - Jen McClure, CEO
PALO ALTO, Calif. (PRWEB) January 29, 2020
JEM, dedicated to helping organizations succeed in the digital age through its consulting and advisory services, research and publications, announces an expansion of its leadership team with an all-female C-suite. JEM has recently been certified as a Women-Owned Small Business in the Federal Contracting Program, and is recognized as a Women-Owned Small Business (WOSB) by the Department of Defense (DOD). JEM's lines of business include its management consulting division, Consultants Collective, and its online media and learning platform, Biznology. Its research focuses on digital business trends and risk management.
JEM was founded in 2015 by Jen McClure. Prior to founding JEM, McClure was an executive at Thomson Reuters. She currently serves as Distinguished Principal Fellow and Program Director of the Marketing & Communications Center of The Conference Board and is a Governance Fellow of the National Association of Corporate Directors. She serves on the board of several Bay Area organizations, and is a limited partner in three venture capital firms.
In addition to McClure, who serves as JEM's Chairman and CEO, the company's C-suite now includes Jennifer Hotes, CFO, Tamara Gracon, COO and Dana Look-Arimoto, Chief People & Culture Officer. Hotes is a finance and people operations executive who focuses primarily on early stage, high-growth companies. A former leader with KPMG, Gracon is a highly-skilled tech savvy management consultant with more than a dozen years of executive experience. Gracon will provide the expertise to help the Consultants Collective division evolve, mature and grow. Look-Arimoto has more than two decades leading talent ecosystems, and provides executive and leadership coaching to help people, teams, and leaders accelerate growth, results and transformation. Look-Arimoto, who also serves as an advisor to the company, is recognized as one of the world's leading experts on contingent labor and work-life integration for leaders. JEM's board of advisors also includes media veteran Jeff Pundyk, formerly an executive of Techonomy, The Economist and McKinsey; David Schlesinger, former chairman, Thomson Reuters China, and enterprise online community expert Vanessa DiMauro.
"I am honored and humbled by all the amazingly talented and experienced professionals who have joined JEM as members of our leadership team, our board of advisors, member consultants and contributors to Biznology. Their experience and expertise in media, online communities, technology, global business trends, new business models, management consulting and finance are key to our growth and success," said McClure. "I am especially excited to have received this designation of certified women-owned business status. Our consulting division, Consultants Collective, is among only a small handful of women-owned and led management consulting firms in the country, and I am confident that our seasoned executive consultants will provide unparalleled value to our clients in the private and public sector."
About JEM
Founded in 2015 and based in the Silicon Valley, CA, JEM provides valuable insights, information and expertise to accelerate business in the digital age through consulting and advisory services, research and publications.
Consultants Collective offers an innovative network-based approach to management consulting. Its member consultants all have experience as senior executives at world-class organizations in roles ranging from human capital, workforce development and management to change management, communications and marketing, digital transformation, financial management and operational excellence, risk management, ESG and more. Consultants Collective brings together the right experts at the right time to take on mission-critical projects from inception to successful execution through a flexible, scalable single-vendor solution. Consultants Collective and its member consultants serve clients in a variety of industries from aviation to healthcare, life sciences and pharma, high tech, financial services and more.
Biznology i s an online publication and peer-to-peer learning network and features insights and advice through contributions by Consultants Collective member consultants. Founded in 2004, and acquired by JEM in 2018, Biznology is home to more than 3,000 pieces of content from more than 30 contributors that help business leaders make smart decisions for their business today – and prepare them for what's next. In addition to daily articles offering insights at the intersection of business and technology, Biznology features podcasts, webinars, online courses and other resources.
For more information, visit http://www.JEM.LLC