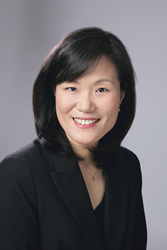 Being awarded for what I enjoy doing is an honor. I believe this award is a culmination of my work ethic and values – hard work, commitment, honesty and reliability
Seattle, WA (PRWEB) March 09, 2017
Five Star Professional is pleased to announce Jennifer Yoo Sohn, Sohn Law PLLC, has been chosen as one of Seattle's Five Star Investment Professionals for 2017.
"Being awarded for what I enjoy doing is an honor. I believe this award is a culmination of my work ethic and values – hard work, commitment, honesty and reliability," said Jennifer Yoo Sohn of Sohn Law PLLC.
Five Star Professional partnered with Seattle magazine to recognize a select group of Seattle-area investment professionals who provide quality services to their clients. Jennifer Yoo Sohn is featured, along with other award winners, in a special section of the February issue.
"Sohn Law PLLC is a multi-lingual law firm helping individuals, families and small to medium-sized businesses with estate planning, real estate transactions and business law. I pride myself in helping clients meet their personal, family or business goals with professionalism and expertise in an efficient manner. I've represented and partnered with a wide variety of clients, and in the process, I take into consideration their personal, business and financial goals to help them plan for their future and achieve or exceed their long-term dreams and expectations," said Jennifer Yoo Sohn.
The Five Star Wealth Manager award program is the largest and most widely published wealth manager award program in the financial services industry. The award is based on a rigorous, multifaceted research methodology, which incorporates input from peers and firm leaders along with client retention rates, industry experience and a thorough regulatory history review.
"I am passionate about helping those who need my expertise and making a different in their lives. I find great joy in helping them solve complex problems and being an integral part of their estate and business planning and growth," said Jennifer Yoo Sohn.
Jennifer enjoys spending time with her husband, Steve, and her 3 kids, Eunice, Silvia and Eston. In her free time, she enjoys running, cooking and playing the piano. She is also a board member of and general counsel to the Washington State Korean-American Education and Culture Foundation and the United Seattle & Bellevue Korean School, and plays an active role in the Korean-American community.
"Based on our evaluation, the wealth managers we recognize are committed to pursuing professional excellence and have a deep knowledge of their industry. They strive to provide exemplary care to the people they serve," stated Dan Zdon, CEO, Five Star Professional.
Five Star Professional's Investment Professional award goes to outstanding accountants, estate planning attorneys, insurance agents and select others in the financial industry. Award candidates must satisfy the following criteria to be named a 2017 Five Star Investment Professional: Eligibility Criteria – Required 1.Credentialed with appropriate state or industry licensures. 2. Actively employed as a credentialed professional in the financial services industry for a minimum of five years. 3. Favorable regulatory and complaint history review. 4. Accepting new clients. Evaluation Criteria - Considered 5. One-year client retention rate 6. Five-year client retention rate 7. Number of client households served 8. Recent personal production and performance (industry specific criteria) This year, we honored 93 Seattle-area investment professionals with the Five Star Investment Professional award.