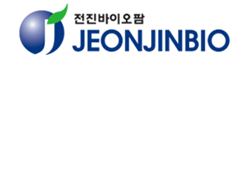 Seoul, South Korea (PRWEB) November 28, 2015
• Jeon Jin Bio Corp, a Korean Biotech venture company, has developed a new class of eco-friendly avian, porcine and rodent control solutions

Bird Free, an oil-based, gel formula made from natural ingredients such as peppermint and cinnamon oil, works across all sensory modalities including visual, smell, taste and touch, enabling safe, effective avian control without toxic chemicals
Innovative pest control products have received certification in the United States, European countries and Japan
Jeon Jin Bio is working with Bird-X, Fish Vet Group, Biomar and Stirling Aquaculture to bring products to market in 2016
In the pipeline: a fabric mist/fabric refresher that functions as an insect repellent
As populations strive to cohabit the earth harmoniously with wildlife, some of which present threats to human health and safety, there is a growing demand for humane wildlife control methods. Jeon Jin Bio Corp., a South Korean biotech venture company, is leading the way in with a portfolio of safe, effective and non-toxic pest repellent products and solutions.
Jeon Jin Bio has received recognition in the United States, Europe and Japan for its unique bird-, boar- and rodent- repellent products formulated from natural ingredients: The Bird Free avian repellent, the JJ-Boar porcine repellent and the JJ-Rodent rodent repellent.
Compared to traditional, chemical-based solutions, Jeon Jin's Bird Free has proven as effective and in some cases, more effective. The technology behind Bird Free is recognized as the future of wildlife management that seeks to reduce conflicts that arise when human and wild animal ecosystems overlap.
Bird-X, America's leader in humane bird control solutions is in discussions with Jeon Jin Bio to distribute Bird Free in the US market. In addition, Jeon Jin is working with Valbrenta, Russia's leading pest control company. With the global increase in demand for wildlife damage management solutions, Jeon Jin is in talks with parties from China and Japan, respectively.
Currently in development is a fabric mist/fabric freshener that also works as an insect repellent designed to protect humans at a time when insect-borne illnesses such as West Nile Virus, is on the rise. In addition, the company has developed a Salmon sea lice repellent made from all natural ingredients that are considered by the U.S. Food and Drug Administration (FDA) to be generally recognized as safe (GRAS).
Several companies and organizations have offered to participate in the commercialization of Jeon Jin Bio Salmon sea lice repellent, including: Fish Vet Group, a sister company of Benchmark Holdings; Biomar Group, the UK's leading veterinary vaccine manufacturer and leading supplier of fish feed to the aquaculture industry; and Stirling Aquaculture, a leading Maritime-Fisheries consultancy.
High profit and growth potential in $1Billion niche biotech market
Jeon Jin Bio Corp is developing new business in a market, which is estimated to be valued at $1 Billion (US), by pioneering advances in an emerging biotech niche that spans across veterinary, biotech, marine and wildlife management. Innovative products and solutions and an emphasis on technology has put the Jeon Jin Bio Corp at the forefront of the global wildlife damage management market. The company is positioning for an initial public offering (IPO) in Korea and USA as early as 2016.
About Jeon Jin Bio Corporation
Jeon Jin Bio, a biotech venture company and leader in wildlife damage management solutions, develops and produces eco-friendly bird repellent, functional feed additives and other bio-agricultural products based on modern science and technological advancements in environmental pest control. As an active contributor to its respective industries, Jeon Jin collaborates with educational and research institutions, government agencies and private business to invest in research and development to further safe and humane wildlife damage control solutions. Jeon Jin Bio is driven to realize harmony between human and wildlife populations. For more information, please visit us online at jjbio.co.kr.