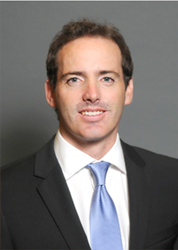 The number one concern among today's retirees is the possibility of outliving one's retirement savings.
SAN DIEAGO, Calif. (PRWEB) October 29, 2015
In an effort to reach San Diego's large audience of retirees and Baby Boomers nearing retirement, Financial Advisor Jeremy Keating and Capital Income Advisors (CIA) will launch a complimentary informational financial workshop series at the Fairmont Grand Del Mar Oct. 27, 28 and 29, 2015. The workshops will address subjects like tax and retirement income strategies for pursuing retirement goals.
The seminars were organized by Keating and CIA to present information and help guide pre-retirees and retirees toward establishing a solid financial plan that will fulfill their personal retirement objectives. Baby Boomers are retiring at a rate of 10,000 daily, and many are unsure of how well their current 401(k), IRA or other retirement savings plan will serve them throughout their golden years.
Keating, a retirement planning specialist at CIA, says the objective is to establish a visible presence in the local community with a primary focus on helping people learn strategies with the goal of attaining a comfortable retirement, confident that their retirement income will last the rest of their lives. Each one-hour seminar addresses some aspect of retirement planning, from retirement income strategies to wealth accumulation, asset protection, insurance, tax minimization strategies, long-term care, IRA, 401(k) rollovers, collecting Social Security benefits, taxes in retirement, and customizing distribution strategies to fit the retiree's needs.
According to Keating, creating an income strategy that can maintain a livable income stream for today's retirees is not easily achieved, even for the most savvy investors. The number one concern among today's retirees, he says, is the possibility of outliving one's retirement savings. Through his seminars, Keating wants to establish a dialogue within the community that helps pre-retirees learn how to develop an income strategy based on each individual's current financial situation, one that takes into account their unique retirement goals and will keep their income stream flowing for 20 to 30 years or more.
"We think our seminar series will go a long way in helping today's Baby Boomers arm themselves with the knowledge and confidence to make good decisions when it comes time to plan for their retirement," Keating says.
People who attend any of Keating's seminars can learn about a variety of strategies that can be used to maximize any retirement plan. Future workshops are scheduled for Nov. 3rd, 5th, 10th and 11th, as well as Dec. 1st and 3rd. CIA plans to continue the no-cost workshop series in 2016.
While Keating and CIA offers a variety of options for developing a customized retirement plan for every client, the first step toward helping pre-retirees achieve their goals is to provide opportunities to educate themselves on how retirement works today, and prepare as well in advance for the inevitable day in which they are no longer bringing home a paycheck.
Once an individual is armed with solid information, Keating says it makes sense to meet with a licensed retirement advisor who is qualified to help devise an income strategy with the goal to deliver a well-planned, secure and comfortable retirement.
To find out about future workshops and reserve a seat at no cost, visit the Capital Income Advisors website, email jkeating(at)capitalincomeadvisors(dot)com, or call (800) 875-1986.
About Capital Income Advisors:
The primary focus at Capital Income Advisors is retirement planning. Jeremy Keating and the CIA team of advisors treat their clients as they would treat members of their own family. CIA strives to help create sound retirement income strategies for people in or nearing retirement, thereby instilling confidence that their retirement income will last as long as they do.
Capital Income Advisors serve all of Northern and Southern California, all across Texas including, Houston, Dallas, Austin, San Antonio, Midland, and the New York Tri State area. CIA offers retirement income strategies, wealth accumulation, asset protection, annuities, life insurance, tax minimization strategies, long-term care, IRA and 401(k) rollovers.
Securities offered through Securities America, Inc., Member FINRA/SIPC. Advisory services offered through Securities America Advisors, Inc. and Arbor Point Advisors LLC. Capital Income Advisors, Securities America, Inc., and Arbor Point Advisors LLC are separate entities. Securities America and its representatives do not provide tax or legal advice; therefore it is important to coordinate with your tax or legal advisor regarding your specific situation.